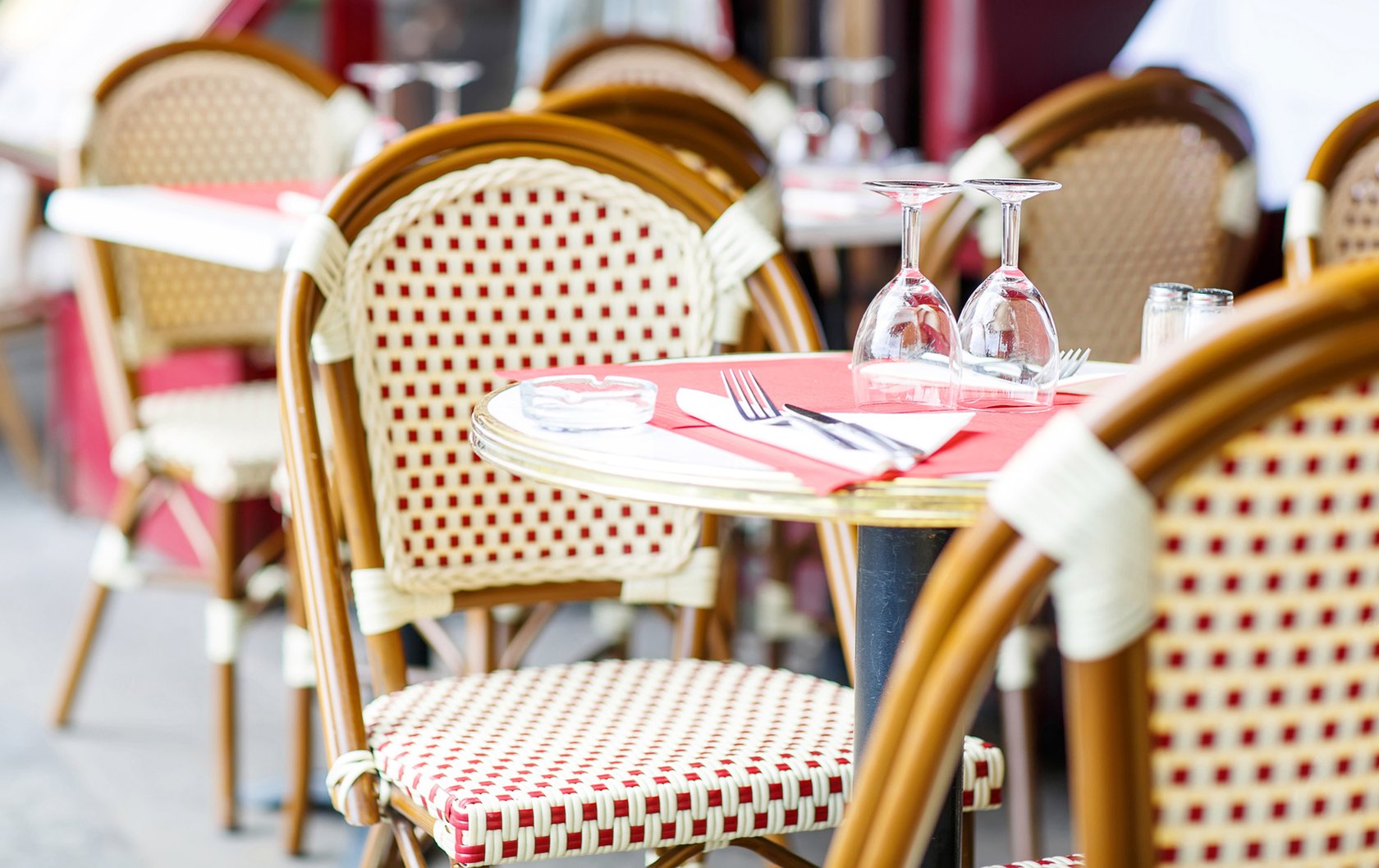 Paris is magical in winter, when you can wrap up and walk its pretty, tree-lined boulevards and parks, wandering into wonderful galleries, museums and shops. Our 10 hand-picked cozy restaurants in Paris are perfect for refueling, offering hearty lunches and soul-warming dinners within easy reach of our inviting Paris Perfect vacation apartments. Bon appétit!
1: La Fontaine de Mars
A stalwart of the 7th arrondissement for over three generations, this is a legendary spot located very near many of our Paris vacation rentals. Opt for the plat du jour specials of the day, such as the hugely popular roast chicken, or choose classic dishes including fish main sole meunière and the île flottante floating island for dessert. Friendly service and a good selection of wines add to the relaxed, intimate vibe. 129 rue Saint-Dominique, 75007
View this post on Instagram
2: La Maison Rose
Cozy, cute La Maison Rose in Montmartre's backstreets is beloved by Instagrammers for its pastel-pretty green-and pink exterior on a cobbled corner. Interiors are adorned with mirrors, floral wallpaper and fresh flowers, with intimate wooden tables, plus green café chairs outside for warmer days. Reserve online for breakfast, weekend brunch or lunch, with a range of tasty, seasonal farm-to-table French and Italian dishes including vegetarian, fish and meat options. Penne pasta with chestnut, pumpkin and sage makes a great vegan option in Paris, followed by apple and plum crumble or carrot cake. 2 rue de l'Abreuvoir, 2018
View this post on Instagram
3: La Poule au Pot
With its vibrant red exterior, scarlet curtains, pink tablecloths and retro signage, La Poule au Pot radiates classic Paris style and has been around for more than 80 years. Currently run by rated chef Jean-François Piège and his wife Élodie, this Les Halles institution in the central 1st arrondissement is a great spot to enjoy fine French comfort food, from steaks to snails and salads. Opt for a warming French onion soup, a juicy beef fillet, poached chicken, chips or tempting desserts, such as old-school profiterole, Grand Marnier soufflé or île flottante with rose pralines. 9 rue Vauvilliers 75001
4: Pizzeria Popolare
Lovers of Italian food will get a kick out of Pizzeria Popolare, a fun, vibrant member of the Big Mamma group of Parisian restaurants in the 2nd arrondissement. Plush green bar stools, tan leather chairs and oxblood red leather banquettes are set against dramatic walls of back-lit spirit bottles, while food is served up on colorful, rustic ceramic plates. Tuck into fabulous Neapolitan pizzas, such as the Margherita Duras, pasta or a parmigiana, with all ingredients either lovingly made in house or directly imported from Italy. Afterwards savor a cheesecake or tiramisu. Drinks span wine, cocktails, mocktails, beer and spirits. 111 rue Réaumur, 75002
View this post on Instagram
5: Au Pied de Fouet
Around the corner from the more famous Les Deux Magots in Saint-Germain, pocket-size Au Pied de Fouet is a cozy restaurant in Paris. This established neighborhood bistro has red-and-white checked tablecloths and mezzanine seating, with a short menu of French classics at surprisingly low prices. Try a warming duck dish (slow-cooked confit de canard with mash) for lunch, then indulge with a tarte Tatin. Sip on a kir (white wine and blackcurrent liqueur apéritif) to feel like a local. The name means "At the foot of the Whip," but expect friendly hospitality "like being at home but without the inconvenience." 3 rue Saint-Benoît, 75006 (sister branch 45 rue de Babylone, 75007)
View this post on Instagram
6: Breizh Café
Famous for its delicious crêpes, the cozy, wood-lined Breizh Café in the historic Marais quarter is a great spot for a relaxed lunch or dinner in winter and will be a hit with the kids. A stroll from the Picasso Museum, it channels the cuisine of Brittany, serving savory buckwheat galettes, topped with everything from cheese, ham, egg, onion and mushrooms to delicious smoked salmon. For desert share a sweet crêpe with caramel and salted butter, honey and lemon, or apple sauce. You'll find other branches around town. 109 rue Vieille du Temple, 75003
View this post on Instagram
7: Mijo T
Serving seasonal, organic food sourced directly from local farmers, cozy little restaurant Mijo T offers comforting home-style cooking. Its traditional French cuisine comes with modern flair though, whipped up in an intimate, green-painted interior, with a tactile stone wall, simple wooden furniture, industrial pendant lamps and pretty copper pots. This charming spot is in Belleville in the 20th arrondissement, just a stroll from the Édith Piaf Museum (open by appointment in the singer's former apartment). 6 rue Victor Letalle, 75020
View this post on Instagram
8: Hando
Button-cute box Hando is your go-to for Japanese hand rolls, with minimal pale-wood walls, sleek shelves and a wraparound counter. Perch on a stool to enjoy starters of warming miso soup and refreshing edamame before dining on elegant handrolls filled with salmon, tuna and shrimps. Traditional Japanese teas include yuzu with alcoholic drinks spanning wine, sake, whiskey and plum liqueur. This zen-chic cozy restaurant in Paris is on the Left Bank near department store Le Bon Marché and food hall La Grande Épicerie Rive Gauche. 89 rue de Sèvres, 75006
View this post on Instagram
9: Au Coup de Torchon
Traditional Paris bistro Au Coup de Torchon offers a daily changing menu of French, house-made dishes, from oysters to sole meunière and Pastis-flambéed prawns in risotto, including good options for vegetarians. Seasonal fresh vegetables from the market star, alongside hot soups and heartier mains. A two-course lunch deal is a good value way to enjoy a starter and main or main and dessert, or go à la carte for lunch or dinner. The dining room feels comforting, with wooden tables, old pendant lamps, flowers and art. It's just a skip from historic church Église de Saint Germain de Près. 6 rue de Ciseaux, 75006
View this post on Instagram
10: Auberge Pyrénées Cevennes
Teaming cozy, romantic interiors with tasty, hearty food from the Pyrenees, Auberge Pyrénées Cevennes is a delightful little dining spot in the 11th arrondissement. This tavern serves classic French rustic fare, with set menu deals at breakfast, lunch and dinner, or à la carte and degustation tasting meals. Chef Pierre Négrevergne mans the pans, dishing up seasonal black truffle dishes, snails, healthy omelettes, poached turbot, duck and steaks. Don't miss the signature Cassoulet de l'Auberge. Checked tablecloths add to the appeal, with tables inside and out on the airy pavement. 106 rue de la Folie Mericourt, 75011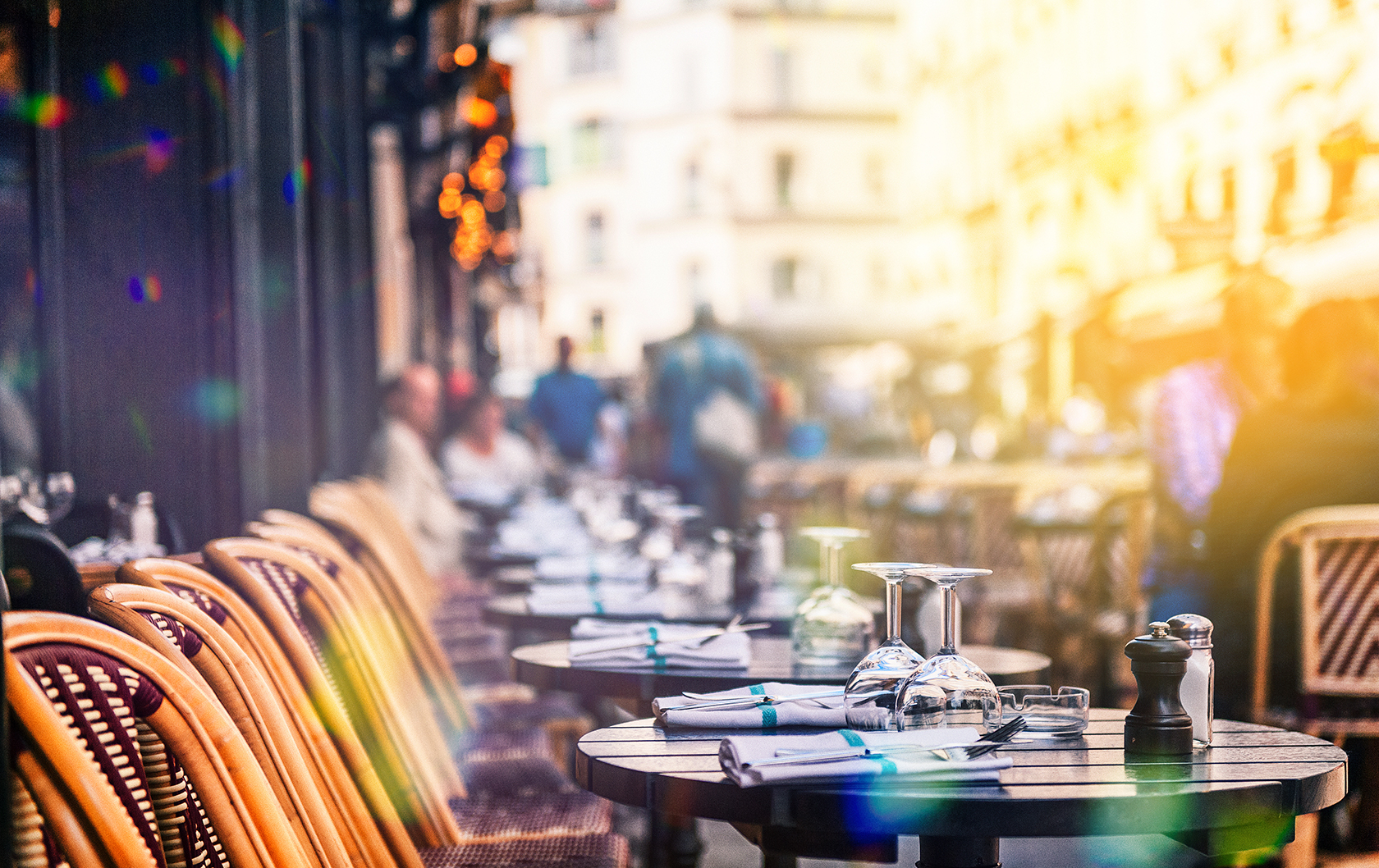 Restaurant Booking Service
Not sure where to dine or don't want to worry about making reservations in French? Our expert team will be happy to help you select your restaurants, based on your specific tastes and requirements, and handle all the reservations. All you need to do is turn up on the night and enjoy your meal! Find out more about our Itinerary Planning and Restaurant Booking Service here.