Paris has an undeniable allure that captivates the hearts and imaginations of people around the world. Its romantic ambiance, iconic landmarks and rich history make it a dream destination for many. While not everyone can physically be in Paris at all times, there's a wonderful way to keep the spirit of the city alive – through books. Immerse yourself in the magic of Paris—its streets and its stories—by delving into the pages of a well-crafted novel.
Speaking of novels that offer an authentic taste of the Parisian experience, we had the privilege to sit down with Whitney Cubbison, the author of Will There Be Wine?, a book that provides a unique insight into the life of an expat in Paris. Join us as we dive into the inspiration behind Whitney's novel and her personal connection with this enchanting city!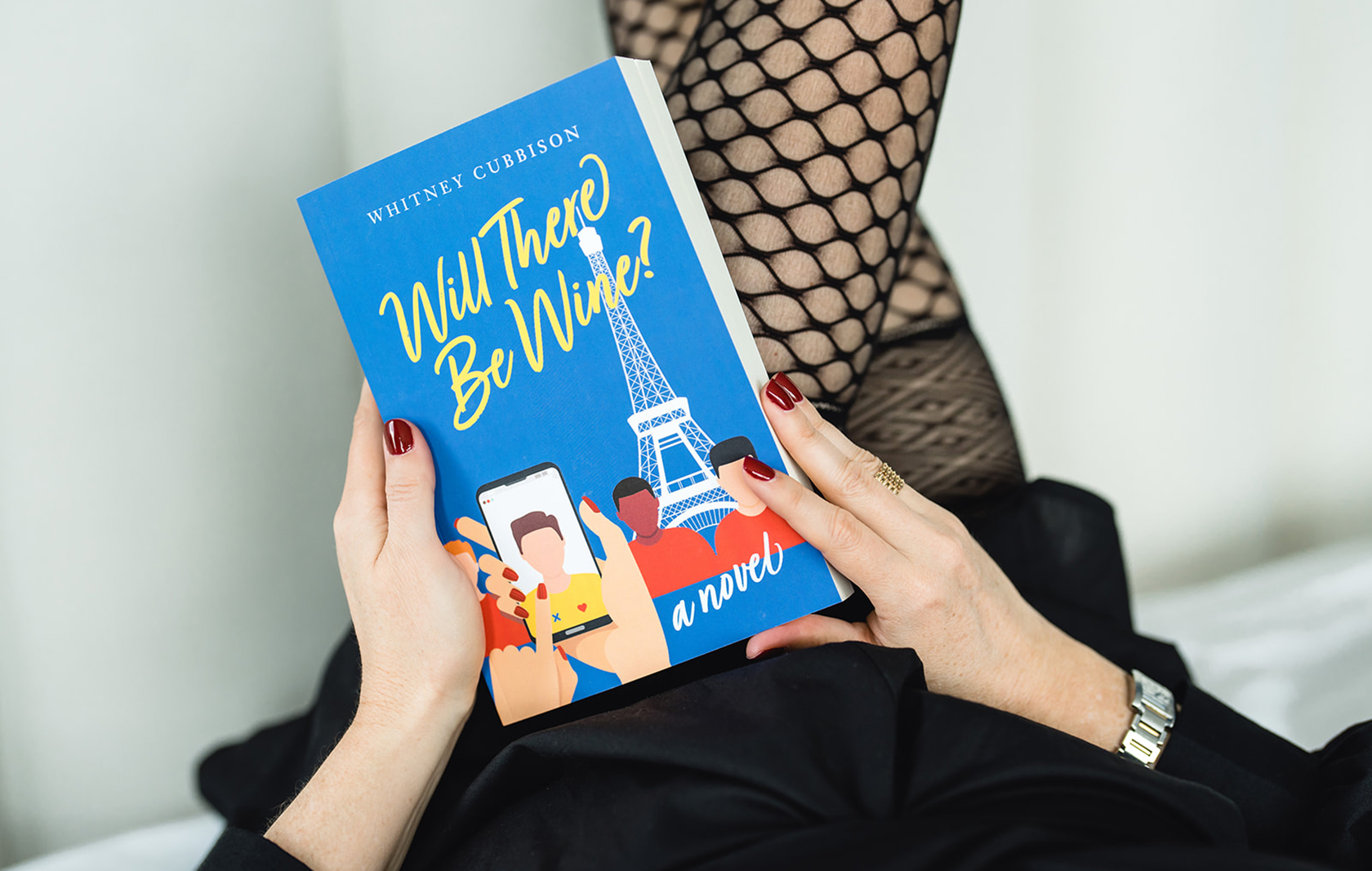 Paris Perfect: Living in Paris is a dream for so many people. Could you share where you're originally from and the journey that led you to make Paris your home?
Whitney: I was born and raised in Houston, Texas. Yes … I am Whitney Houston. (French people think that is hilarious.) My journey to Paris mirrors very closely the journey of the main character, Austen, in my book Will There Be Wine? I started taking French in middle school because living in Texas, everyone else took Spanish and I wanted to be a rebel. Then in my sophomore year of high school, I had the opportunity to do a short exchange with a high school in Tours, where I stayed with the most wonderful family who made me want to continue my studies, simply to stay in good touch with them. When it was time to declare a major at university, I decided to study French because I was still of the "practicality be damned" school of thought and decided studying something you loved was a better plan. I spent my junior year of college studying abroad in Lyon, and I decided then that one day I'd come back to live and work in Paris.
I graduated from UCLA in 1998 with my French degree, during the tech boom, and decided to move to San Francisco with my friends. I got a job coding SAP apps for PricewaterhouseCoopers, a consulting company desperate for developers and wise enough to know that if you can learn one language (French), you can learn another (code). I quickly decided I liked technology but didn't like coding, so I transitioned into tech PR/communications and eventually was hired by Microsoft in Seattle. Upon learning that Microsoft's international HQ was in Paris, I set out to get a transfer here, which happened in 2009 when I was hired to be the communications director/speechwriter for the head of Microsoft's international sales team. And anecdotally, in the first month after arriving, I went back to Tours and had dinner with that wonderful family and told them that they'd changed the course of my life. We're still in touch to this day.
What inspired you to weave your personal experiences in Paris into your novel?
Honestly, I just had so many truly horrible dates here that when I'd tell my ridiculous stories to friends, they repeatedly told me that I had to write a book. One day, I decided to believe them, so here we are! Sometimes, the truth is stranger than fiction, which in my case turned out to be a great starting point for a novel. There's definitely fiction in there too, but I like to say that the book is "deeply inspired by real events."
View this post on Instagram

What aspects of the city's charm have resonated with you the most? Could you highlight some of the aspects about living in Paris that you hold particularly dear? 
As an American, I'm fascinated by the history of Paris. The US is so young, comparatively, that I am awed by how much life this city has seen over the ages. I read a book about ten years ago called Paris: The Novel by Edward Rutherfurd which had a quote that I love so much: "Yet old Paris was still there, around almost every corner, with her memories of centuries past, and of lives relived. Memories as haunting as an old, half-forgotten tune that, when played again—in another age, in another key, whether on harp or hurdy-gurdy—is still the same. This was her enduring grace." I think those few sentences do such a lovely job of summing up the feeling I have walking around Paris and being steeped in its history.
There are so many more things that I love about living here, but here's a short list.
It's the most beautiful city on Earth. I've visited 72 countries, so I feel like I can say that with authority. Walking around Paris and soaking up its beauty simply never gets old.
The wine and the cheese. 🍷❤️😊
Working here, one has permission to (and in fact one is expected to) turn off. It's late August as I write this, and Paris is still empty. Everyone has spent the last month on the beach, disconnected. I saw this hilarious (for all the wrong reasons) thing on social media recently comparing a European out of office message to an American one. One said, "I'm out of the office until September. Please resend your message after September 1 and I'll get back to you as soon as I can." The other said, "I'm having kidney surgery this morning but should be back online in the afternoon. Apologies in advance for any delay in my response." Obviously, it's a bit exaggerated, but work-life balance is something people take much more seriously here, which I really appreciate.
Overall, I find it easier to live a healthy lifestyle here than in the US. For one, I don't have a car and as a result, simply move my body more. And the quality of the food here in excellent. You inherently eat less junk. I bought an apartment on a street that has a farmers' market three times a week that's literally right outside my front door, so it's stupidly easy to eat fresh, high quality foods.
And last but not least, I love the expat lifestyle. I have French friends too, but the expats tend to gravitate to one another, and there's something wonderful about being surrounded by other people who have actively chosen to uproot their lives and move to Paris. Living in LA, everyone works in entertainment. Living in San Francisco, everyone works in tech. In Paris, the expats you meet come from everywhere, from many different walks of life, to do many different things, so I always feel like I am learning about something new from this delightfully diverse community.
Will There Be Wine? What a great book title! Can you tell us a bit about the significance of this title in relation to the story?
It started as a joke with one of my girlfriends here – the one who inspired the character called Daphne. One day we were out drinking wine somewhere, and she said, "If they ever make a movie about our life, it will be called Will There Be Wine?" It was spot on, so with her blessing, it became the title of the book. It's a rom-com about the dating misadventures of an American expat in Paris, but it's also about fabulous female friendships, and in my experience, both of those things (dates and time with girlfriends) go really well with wine. Also, she may have been doing some early manifesting of a movie deal for me. A girl can dream, right?!
View this post on Instagram
In your book, you mention various wonderful places in Paris, some popular and others lesser known. Do you have any recommendations for our readers when it comes to Paris?
Absolutely! I put together a Google Maps Collection of all the bars and restaurants that Austen and her pals visit throughout Will There Be Wine? In the collection, you'll also find a small snippet from the book about what scene takes place at each of the spots. The list includes, unsurprisingly, many of my personal favorites, so I hope everyone finds one or two in here that they also love. Find the map here: Austen Keller's Paris Favorites – Google Maps.
Could you share where readers can get their hands on your book? 
If you're in Paris, it's available at the Red Wheelbarrow Bookstore right off Luxembourg Gardens. If you're not in Paris or simply prefer a Kindle version, you can find it on Amazon: Will There Be Wine?
Reflecting on your time in Paris, in what ways has this experience shifted your perspectives? What is one piece of advice you would give our readers before coming to Paris?
Any time you step out of your comfort zone, you learn things about yourself, and moving abroad definitely puts you in that mode. This is a quote from Austen in Chapter 22 of Will There Be Wine? where she's speaking to a friend about exactly this topic: "When you're surrounded by nothing familiar, you have to learn to rely on your instincts. And when those prove correct, your confidence goes up and you just become more sure of your place in the world."
As for advice, I'd recommend not over-programming your time here. One of the best things to do in Paris is just to wander and see where the city takes you. It's important to leave a bit of time for the unexpected. Allow yourself to turn down that street that looks so cute and see where it leads you. Pop into the pastry shop and try one of whatever calls your name. Grab a chair at that sidewalk café that's so charming you just can't resist it and order a glass of wine. Also in Chapter 22, Austen takes this piece of advice to heart: "Live with no excuses. Travel with no regrets."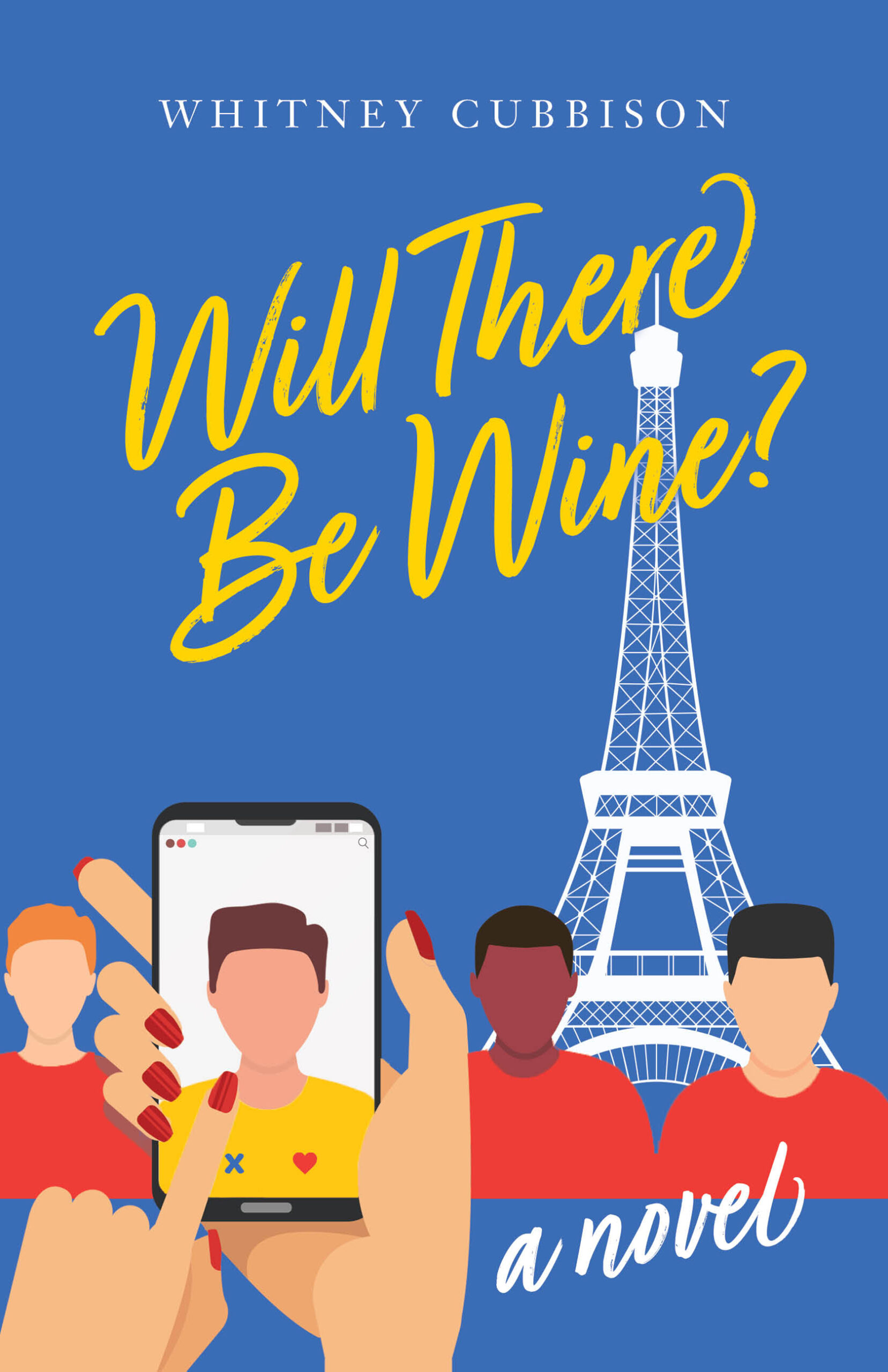 Escape to Paris with Will There Be Wine?
A big merci to Whitney for sharing her Paris inspiration! Through her personal anecdotes and fiction inspired by real events, you can vicariously wander the streets of Paris, feel its history and immerse yourself in its unique charm. As you turn the pages of her book, you'll find yourself transported to the romantic landscapes and intriguing stories that Paris offers. So, as you dream about your next trip to the City of Light, why not indulge in a Parisian escape through the power of literature? We hope you enjoy reading Will There Be Wine? and let it be a wonderful prelude to your next adventure in Paris.
And if you're still searching for a vacation rental for your dream getaway, be sure to explore our collection at Paris Perfect. Until then, happy reading and bon voyage!