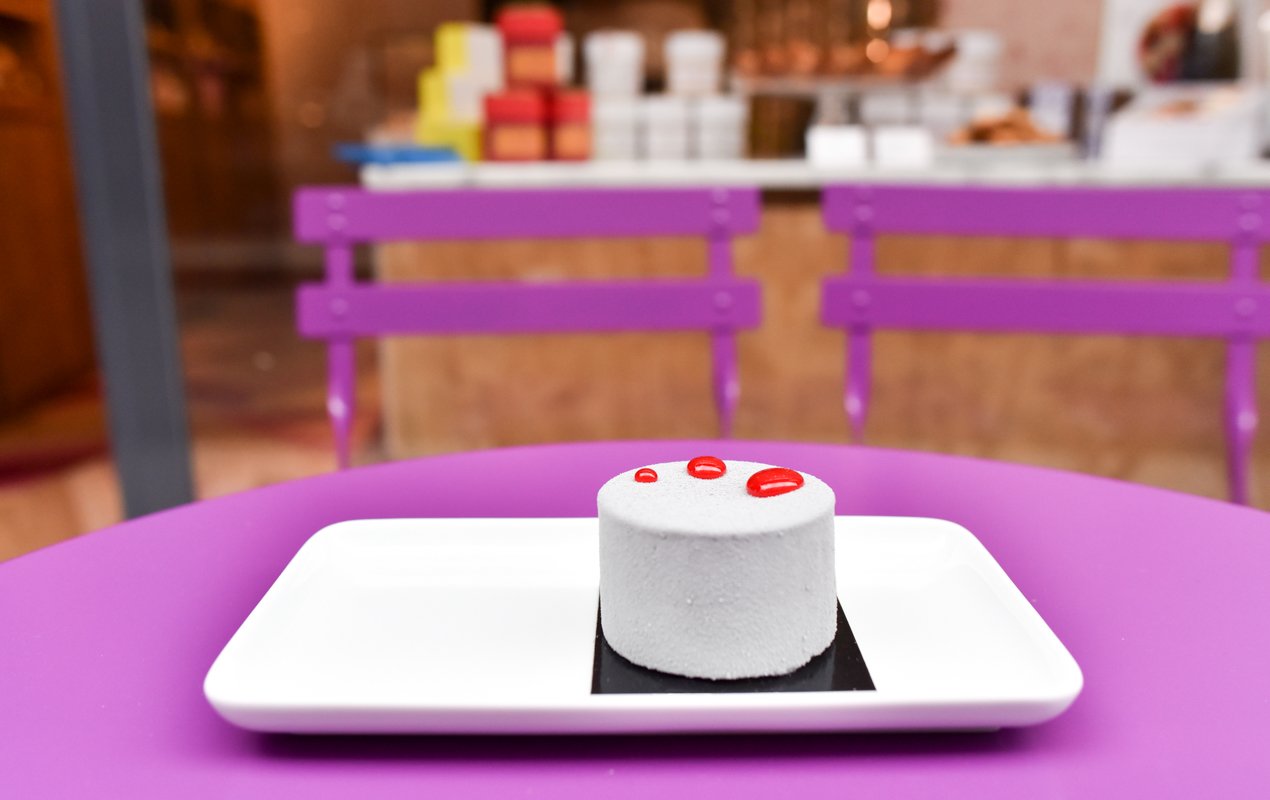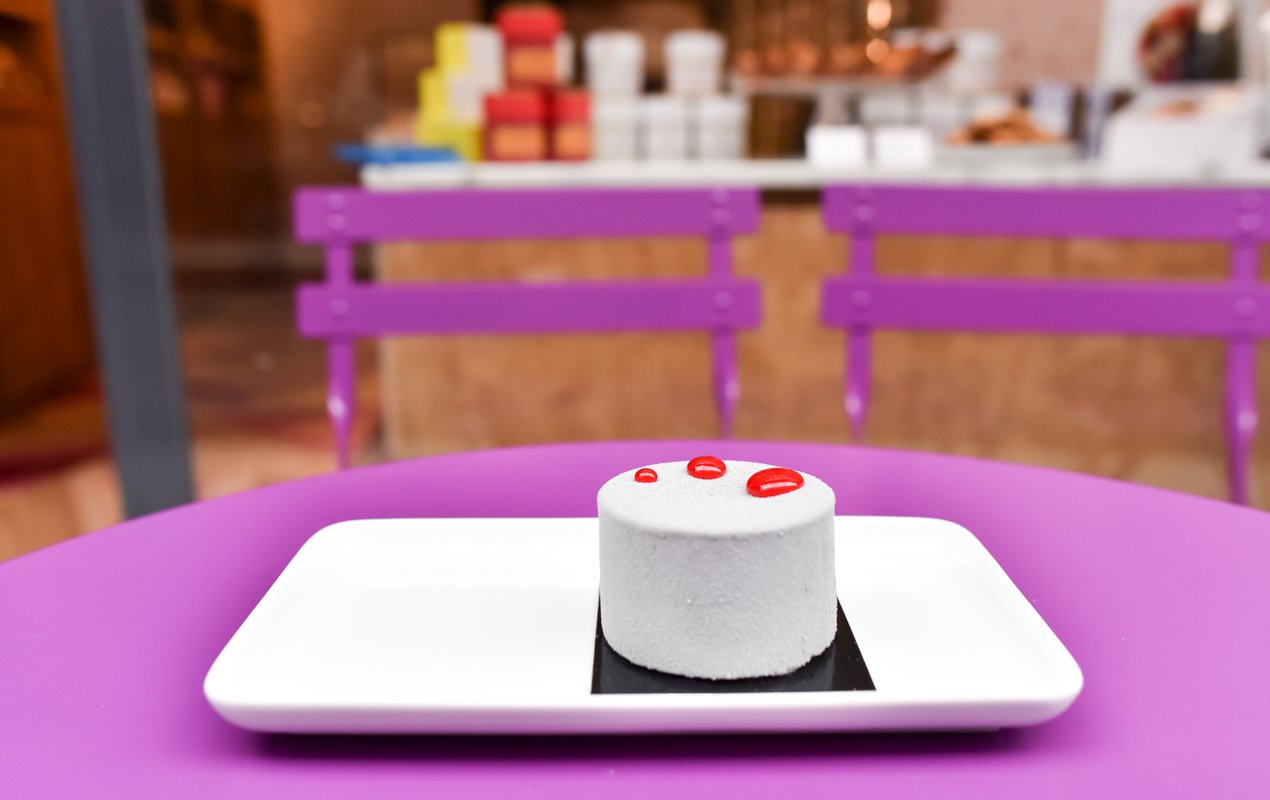 There's no better place on earth to discover the art of pastry making than Paris, since many of the most creative and innovative pastry chefs in the world have flagship stores here. There's Pierre Hermé in Saint Germain des Prés and Angelina in the elegant 1st Arrondissement, both of which the average Parisian pastry-lover has probably heard of. But there are others further afield, such as Boulangerie BO in the 12th arrondissement, a neighborhood that tourists rarely visit.
To make these pastries more accessible, a brand new shop has opened in Paris that brings all the best sweets of the city under one glass case. This little slice of pastry heaven is called Fou de Pâtisserie, where arguably the world's best pastry chefs can show off their very best creations.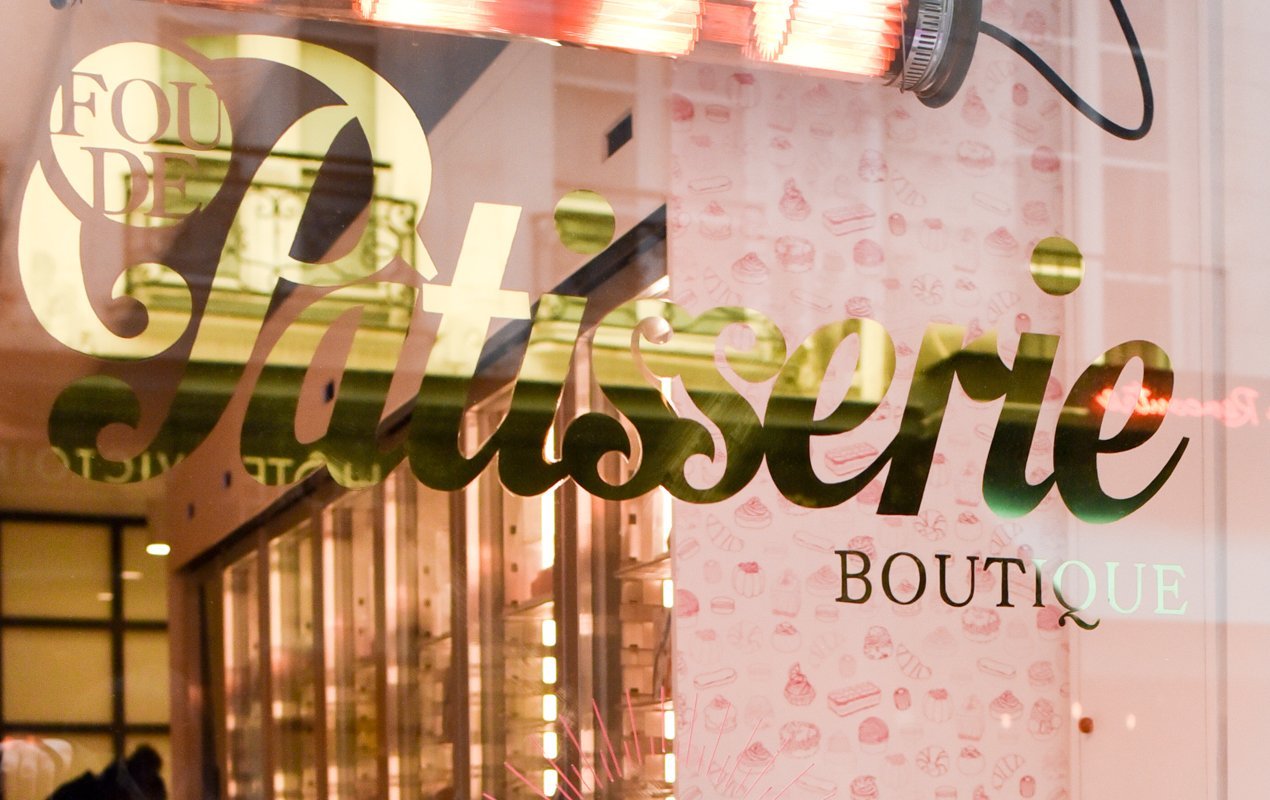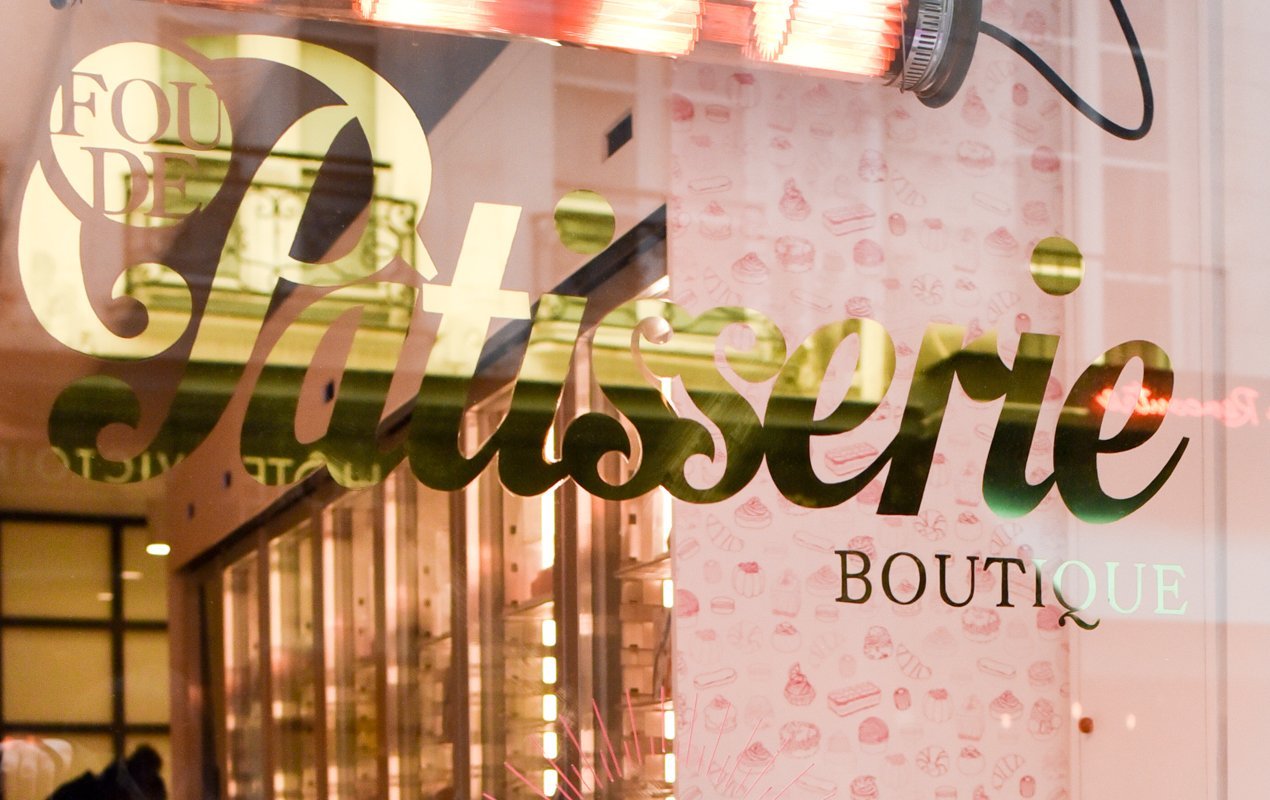 What began as a bimonthly pastry magazine has now expanded into a brick-and-mortar location on the famous market street, Rue Montorgeuil. At Fou de Pâtisserie, you can discover all the best of Paris in a single stop. For serious pastry connoisseurs, this is the definition of convenience, especially considering its location: right in the center of the city. The gold foil lettering on the window, the bright purple chairs and pink wood floor immediately beckoned me inside. I was even happier once I entered the store, upon seeing the pastry lineup.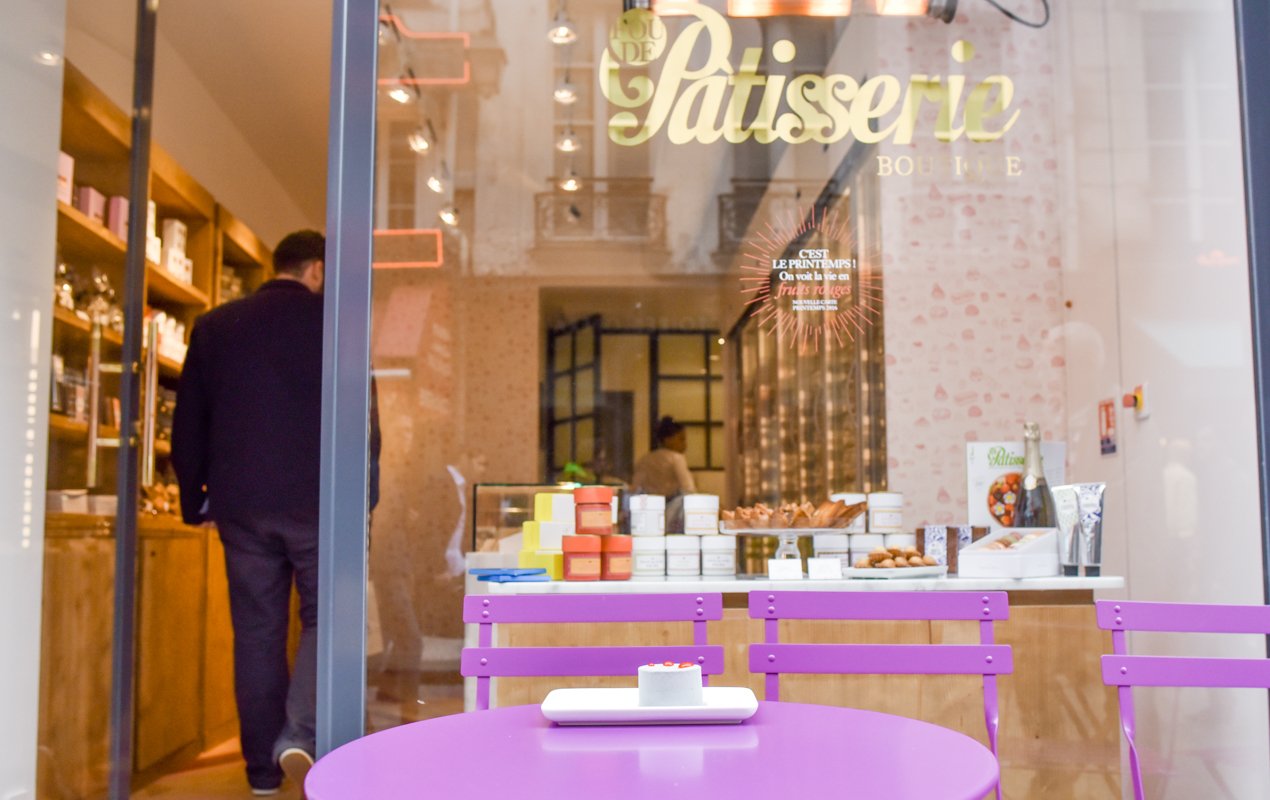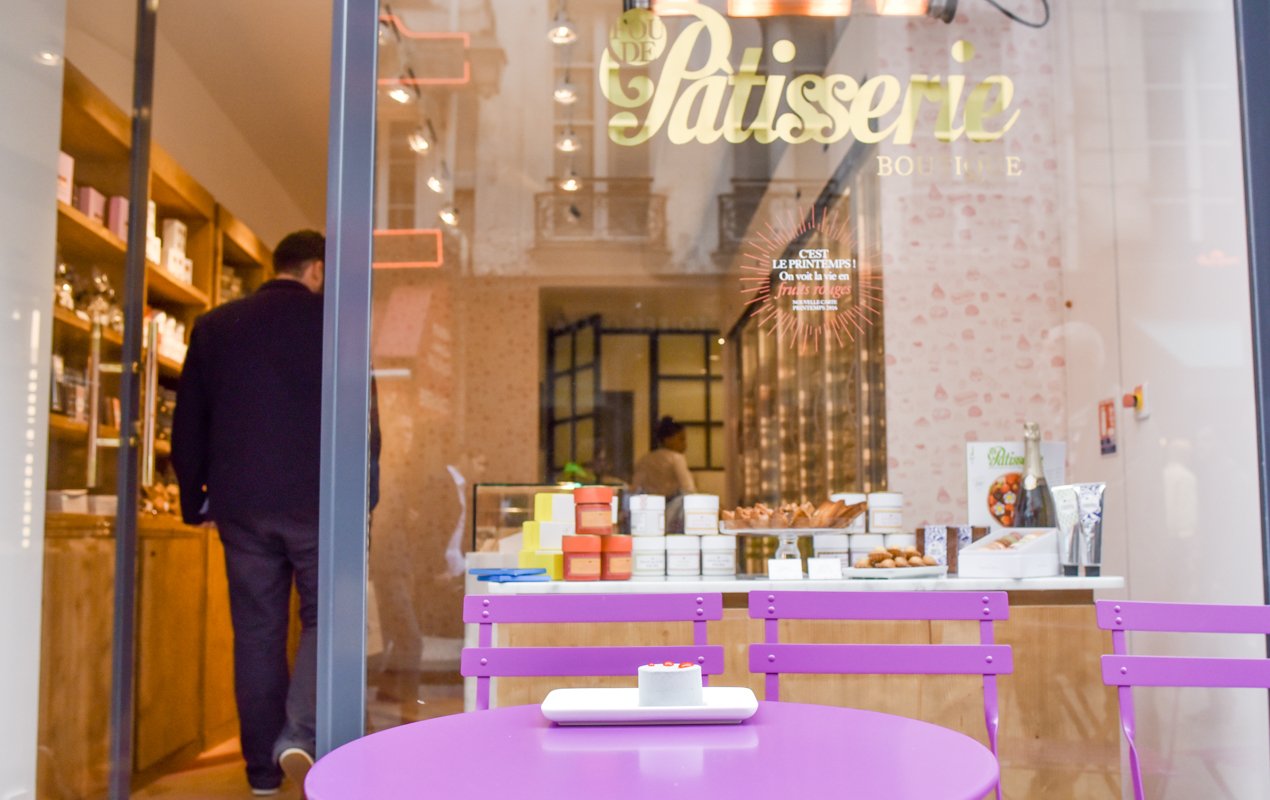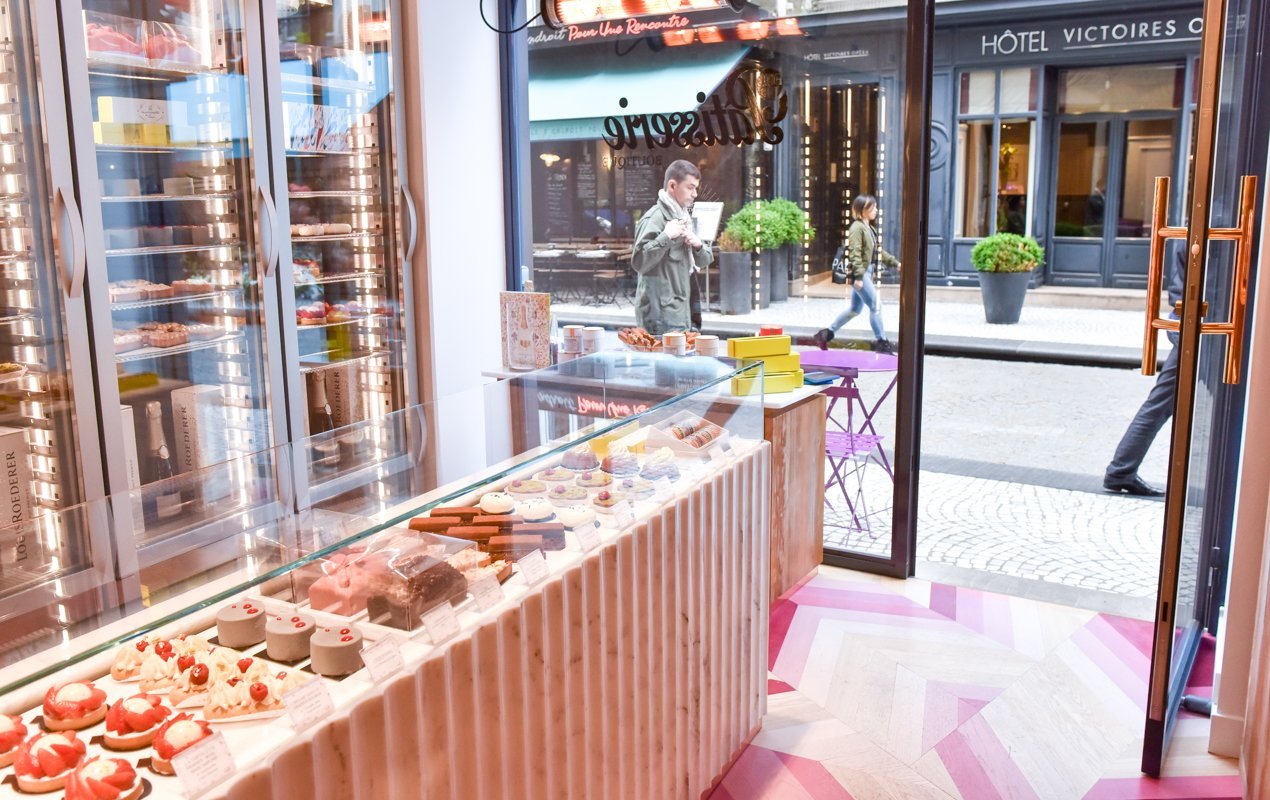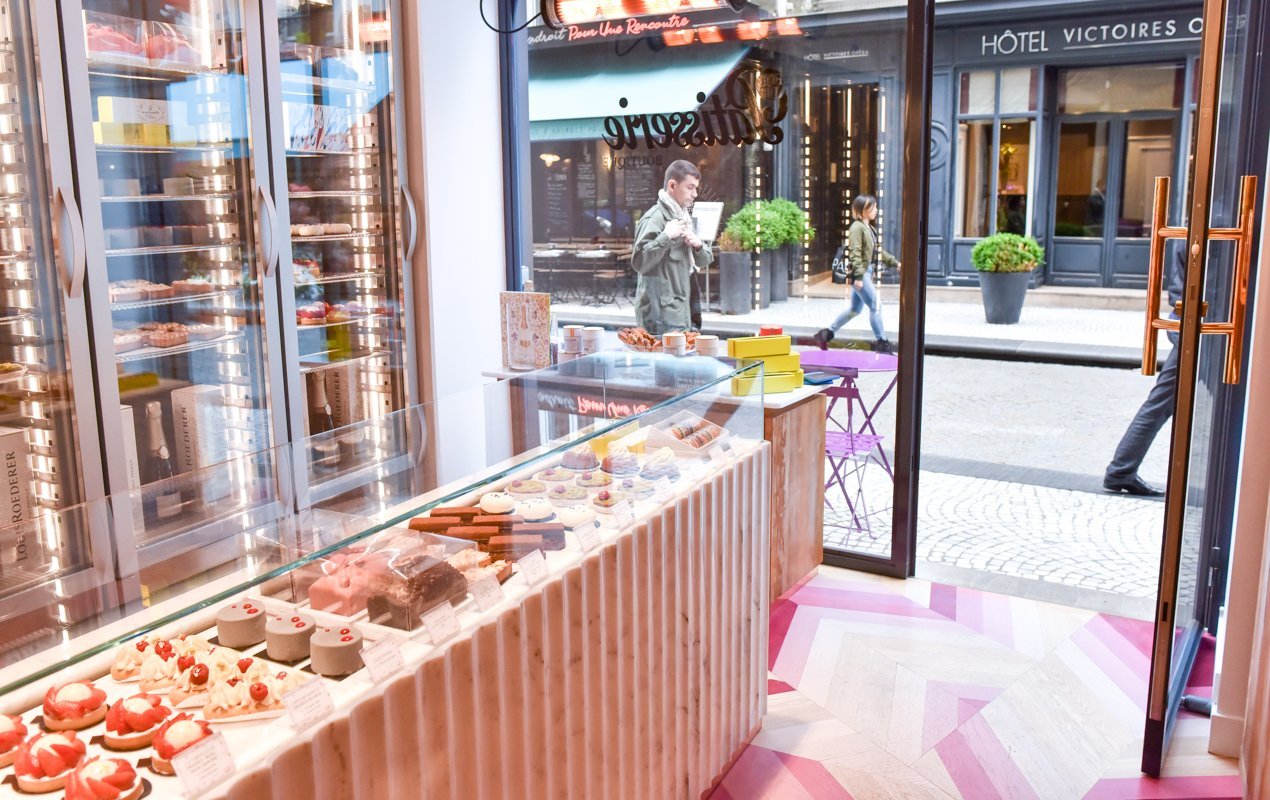 Looking at their ever-changing array of elaborate sweets, you can see that pastry making is truly an art form. Not many people have the talent for precision it takes to create such smooth, shiny, unflawed works of pastry art, and not many people have the creative mind to pair unique flavors together.
Take, for instance the Cassis and Sicilian Mandarin Cheesecake, sprinkled on top with delicate purple petals, or perhaps you'd enjoy a chocolate and Earl Grey tarte, both created by Jonathan Blot of Acide, a pastry shop way up in the top of the 17th arrondissement. There was also an exclusive seasonal éclair by Christophe Adam of l'Éclair de Génie that had a generous amount of whipped cream and raspberries topped with gold leaf.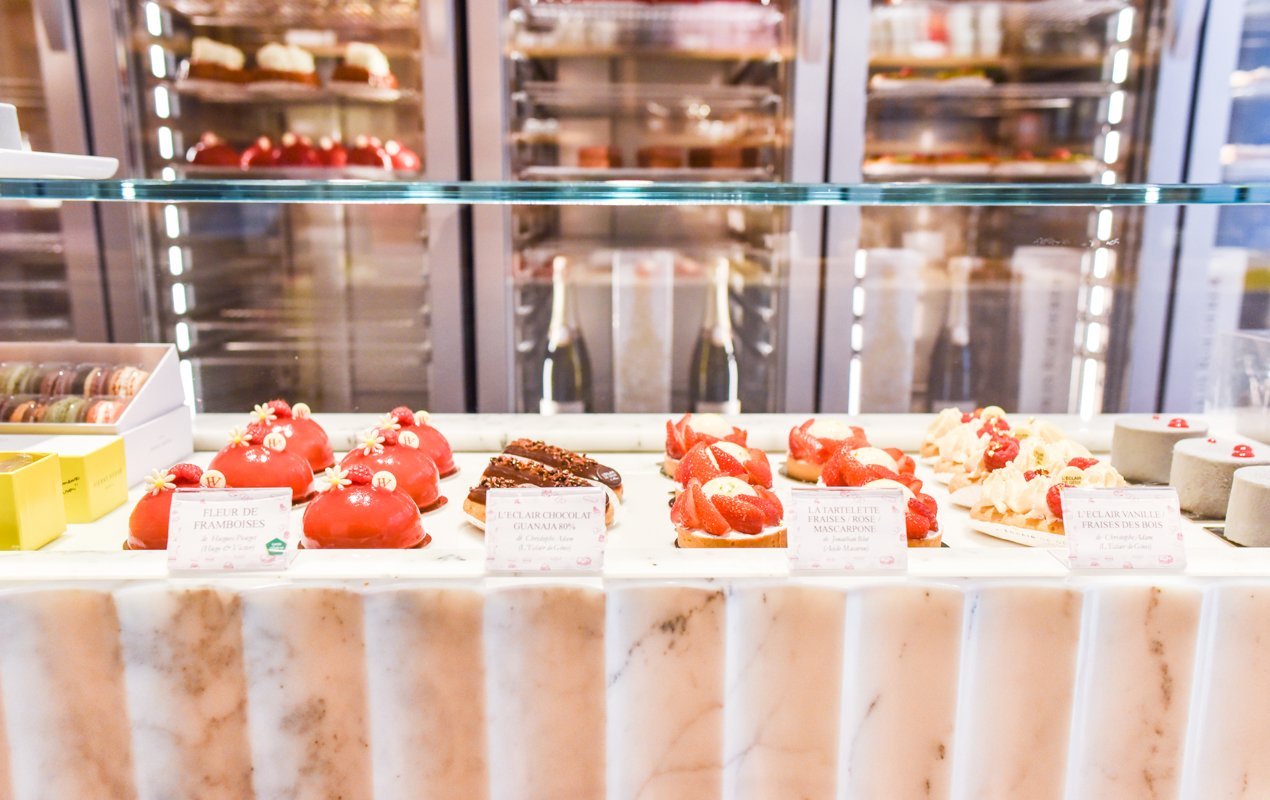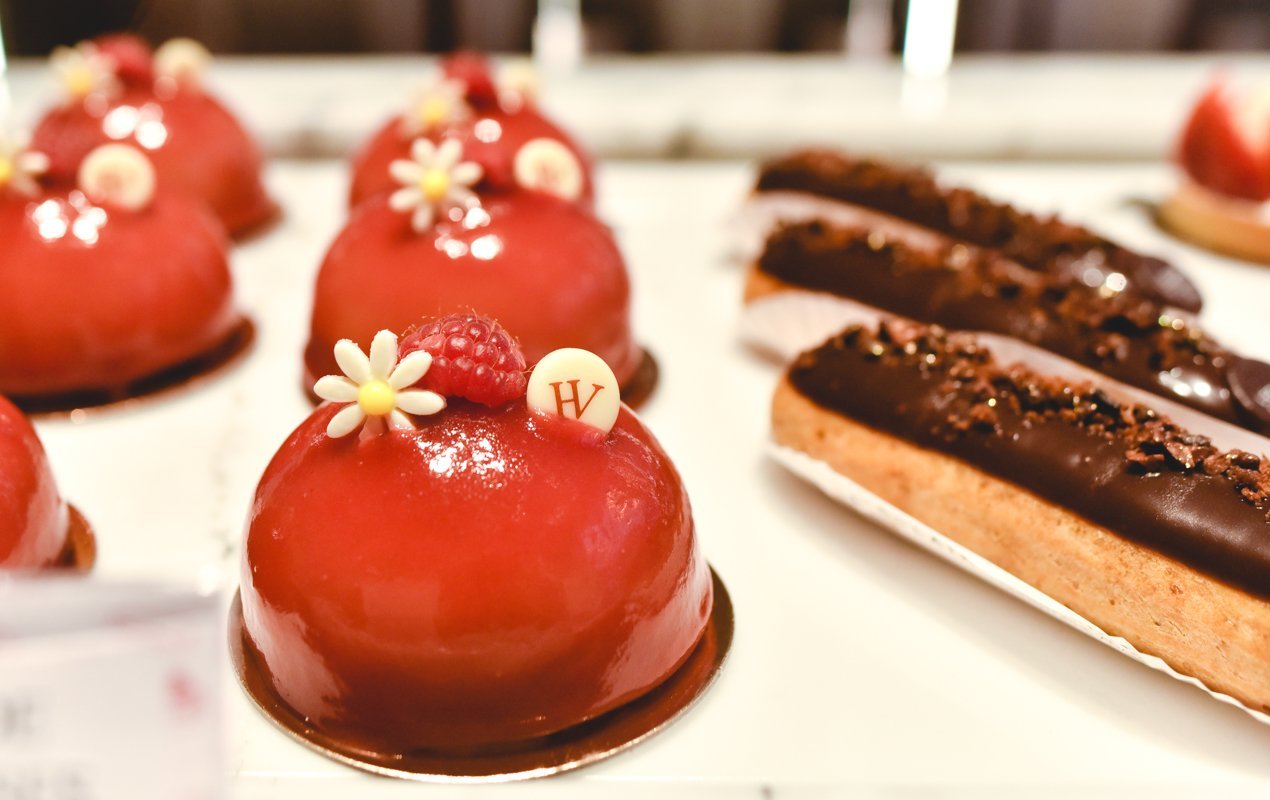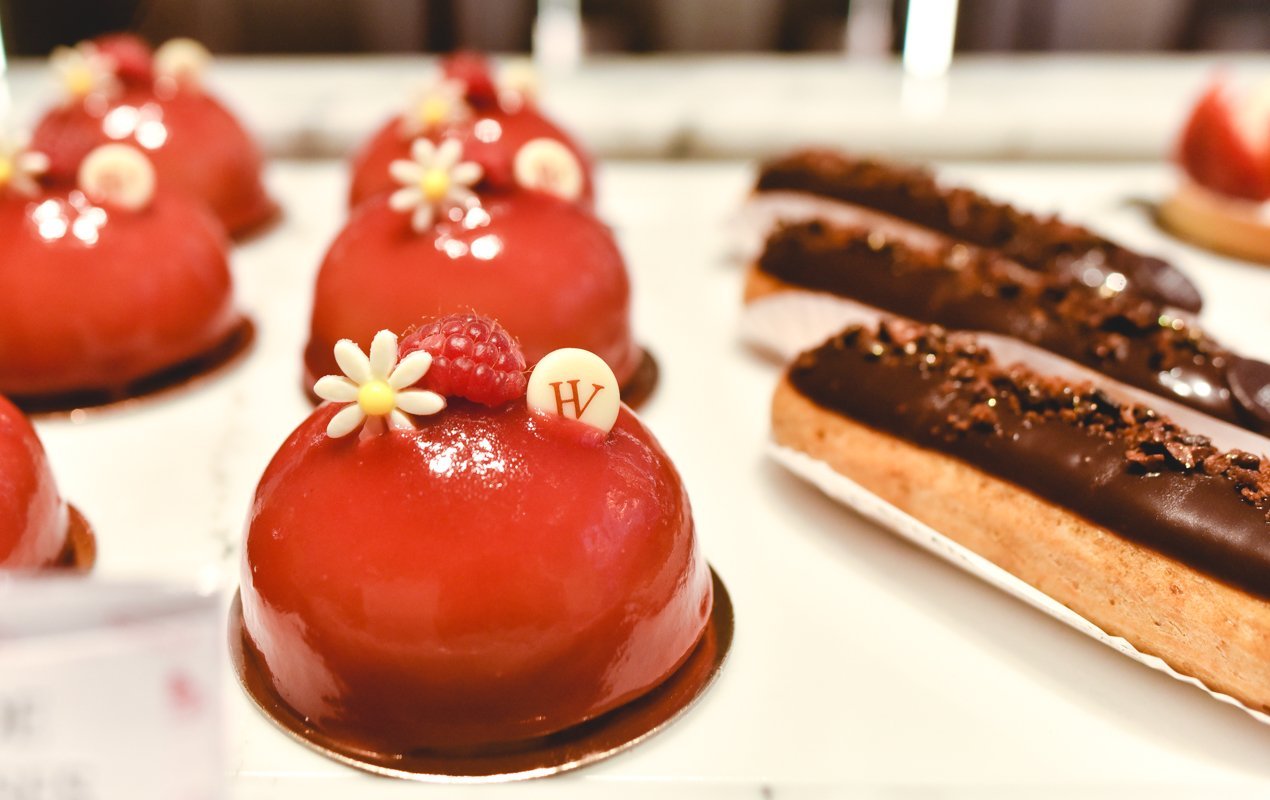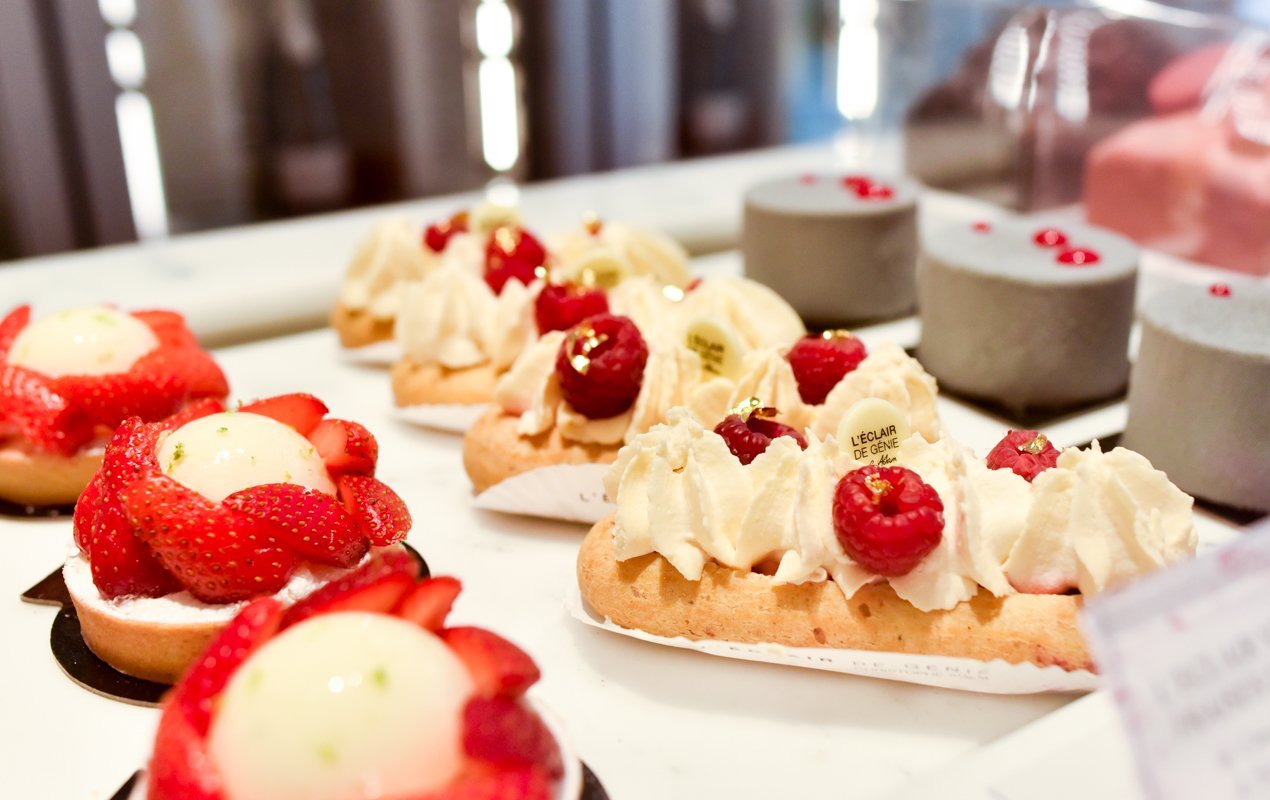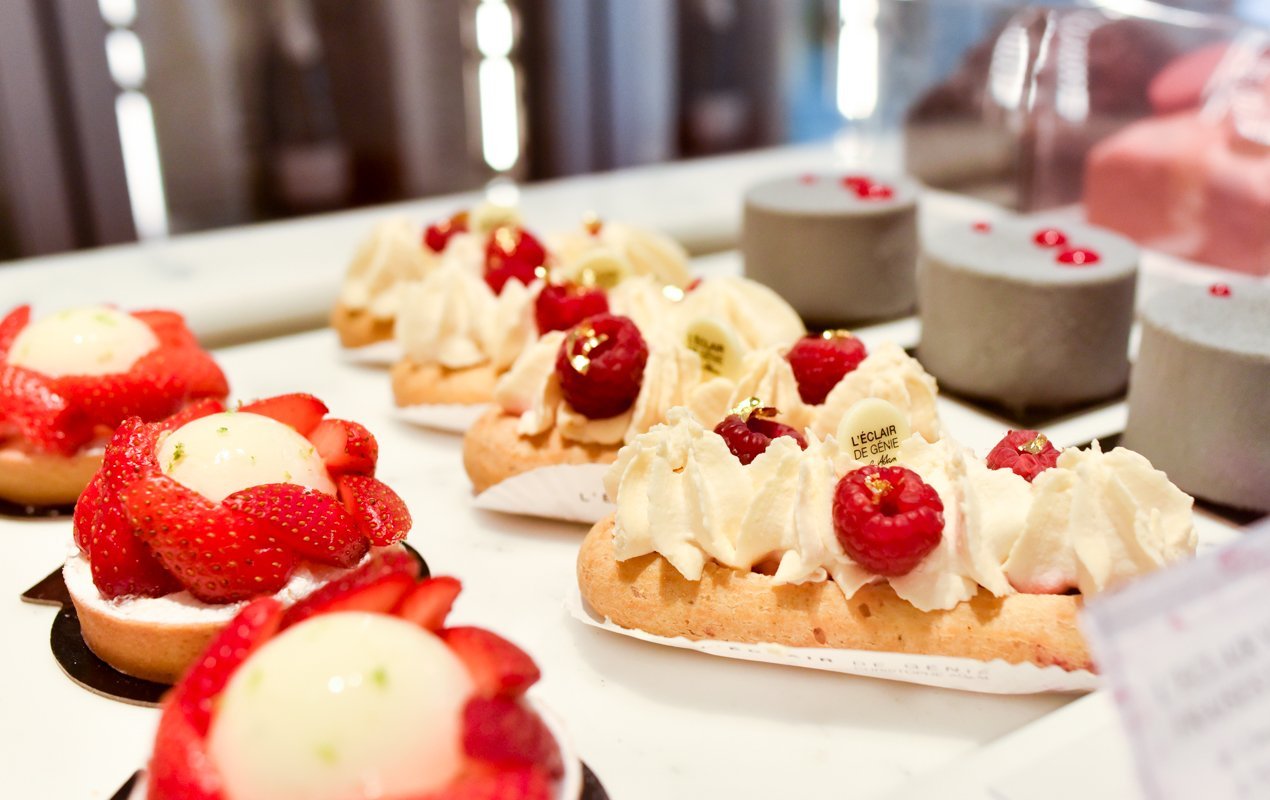 After inquiring about every single pastry, and then debating with myself for a good 5 minutes, I finally decided on a gray cylindrical creation that looked more like a piece of modernist sculpture than something edible. Dubbed l'Équinoxe by chef Cyril Lignac, it is a concoction of Bourbon vanilla ganache with a salted caramel center, on top of a hidden praline-speculoos crust, wrapped in a smooth, powdery layer of colored white chocolate, then topped with a few perfectly-placed dots of raspberry sauce. I enjoyed every last bite!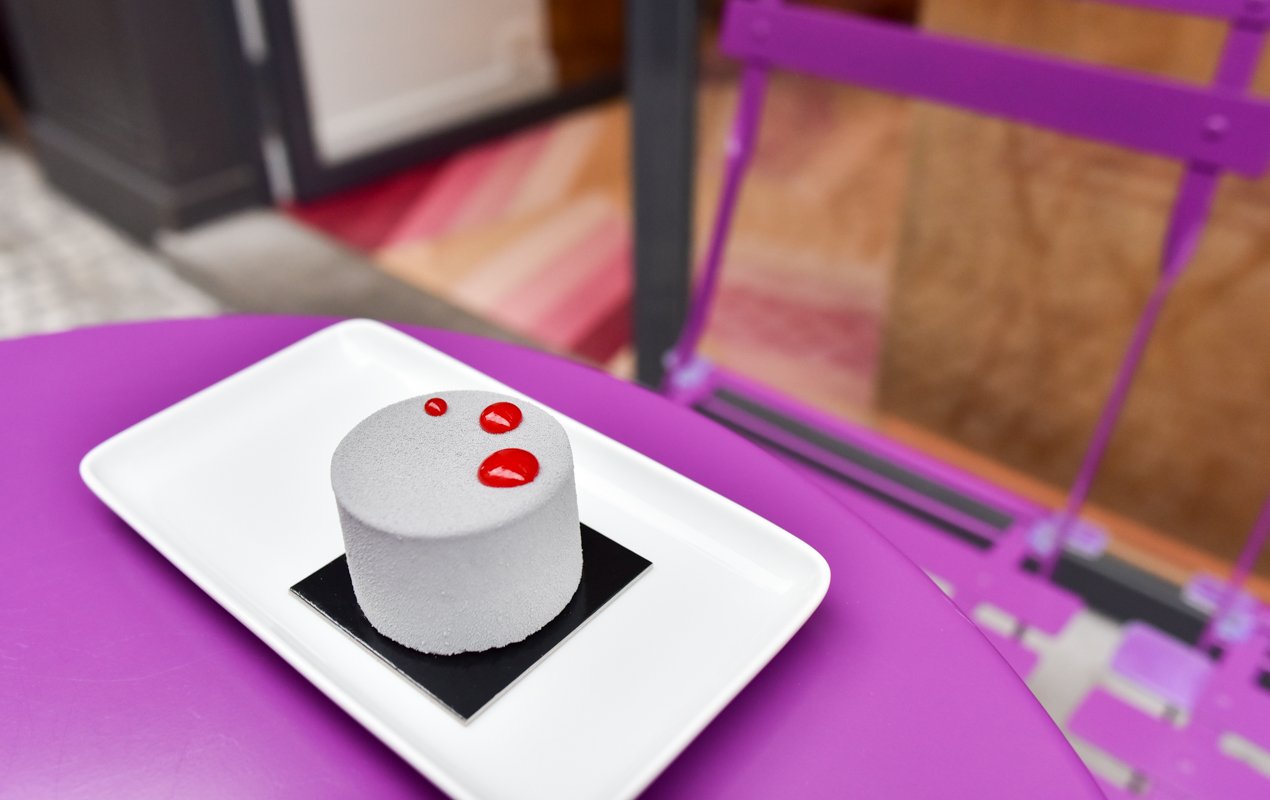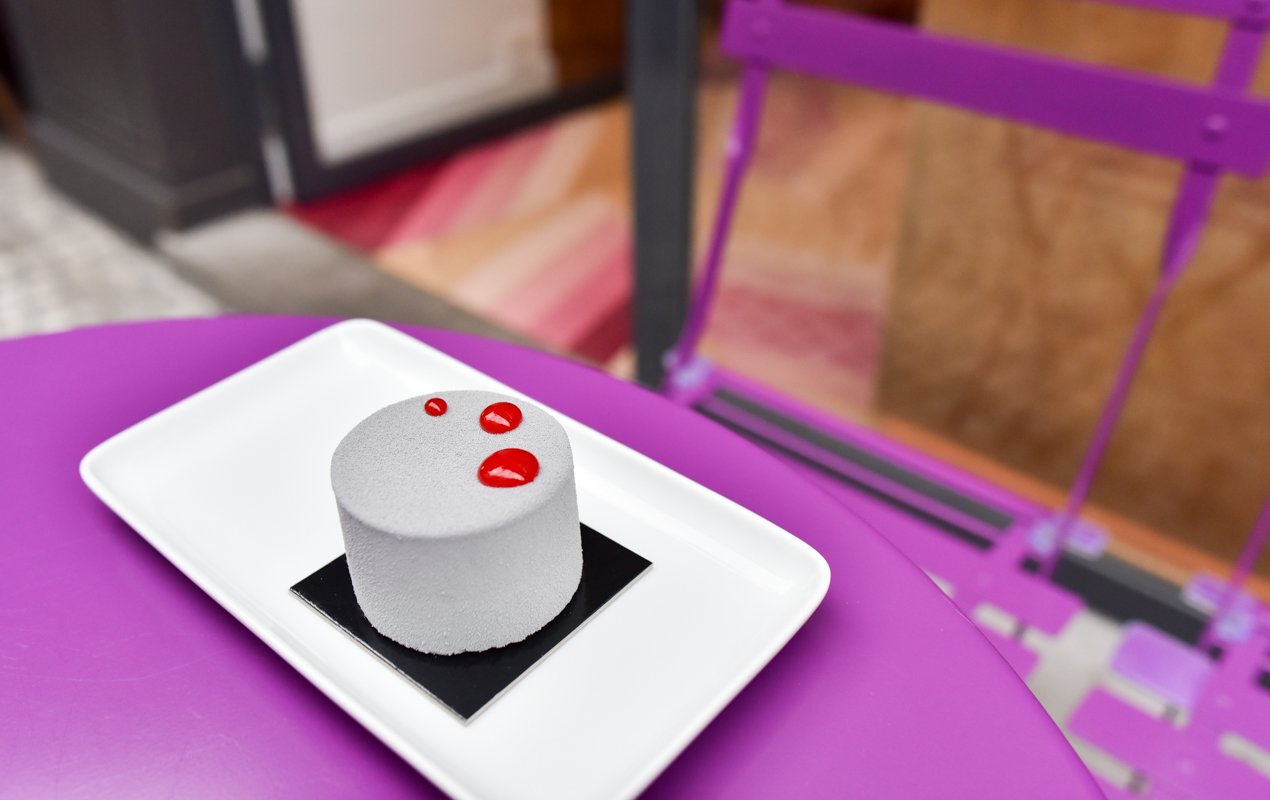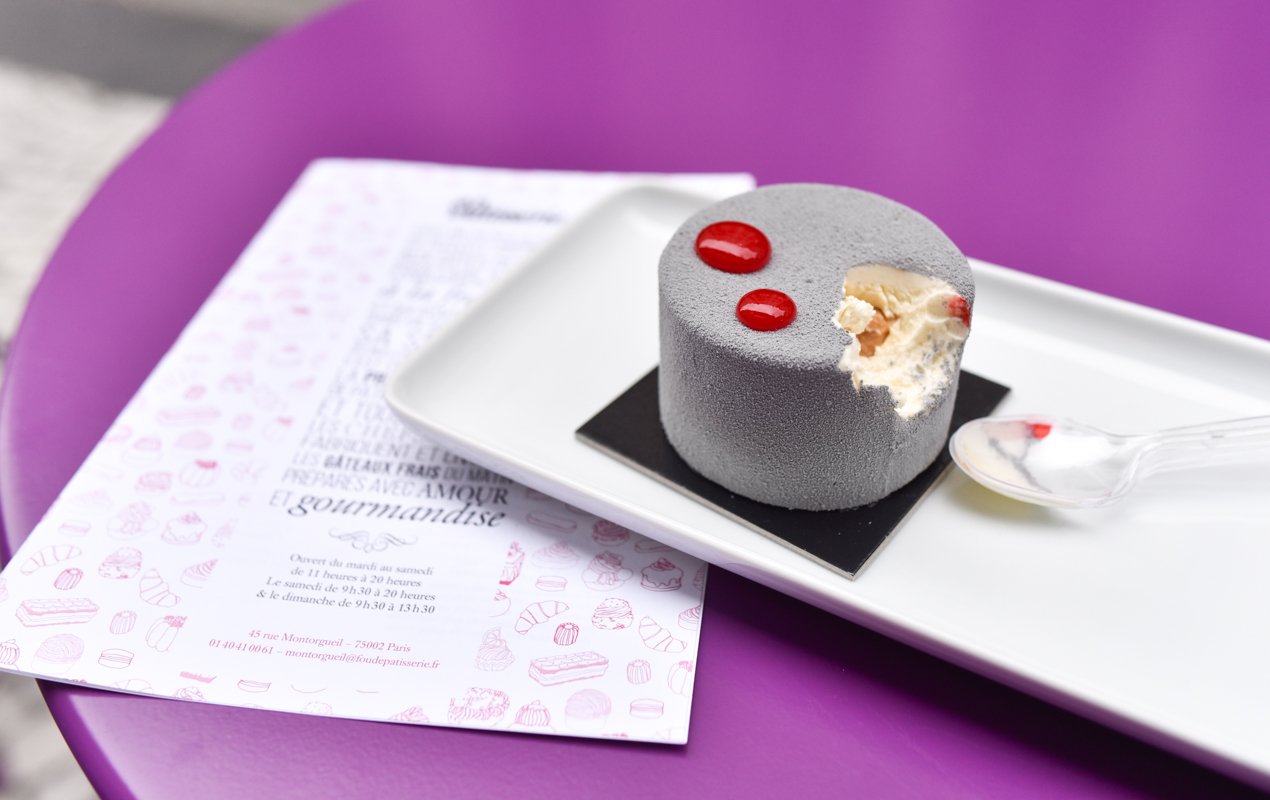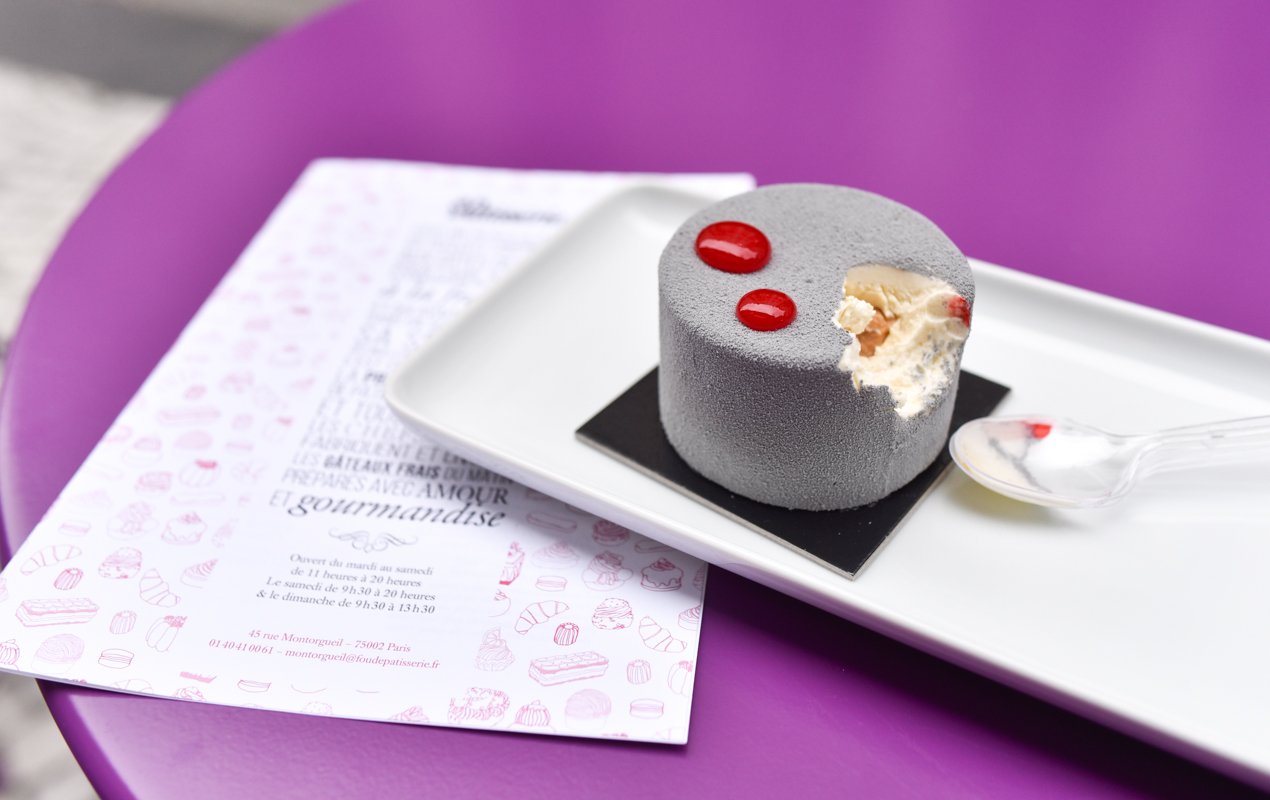 You can find Fou de Pâtisserie just a few blocks from the Châtelet metro station and the Centre Pompidou art museum. While you're in the pastry mood, be sure to grab a baba au rhum a few doors down at Stohrer, which is allegedly the oldest bakery in Paris. If you have a hankering for something salty, there are so many little eateries in this area, from traditional French food to Vietnamese sandwiches and even gluten free pizza.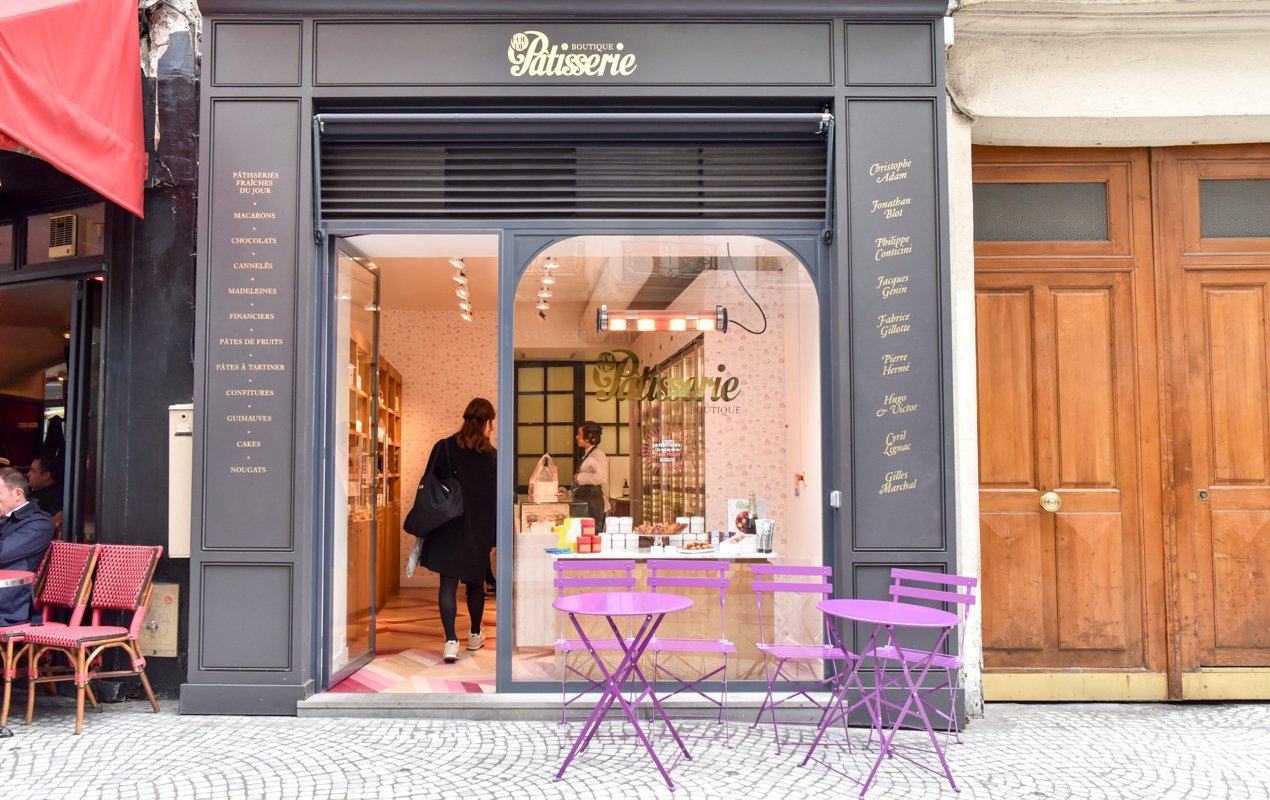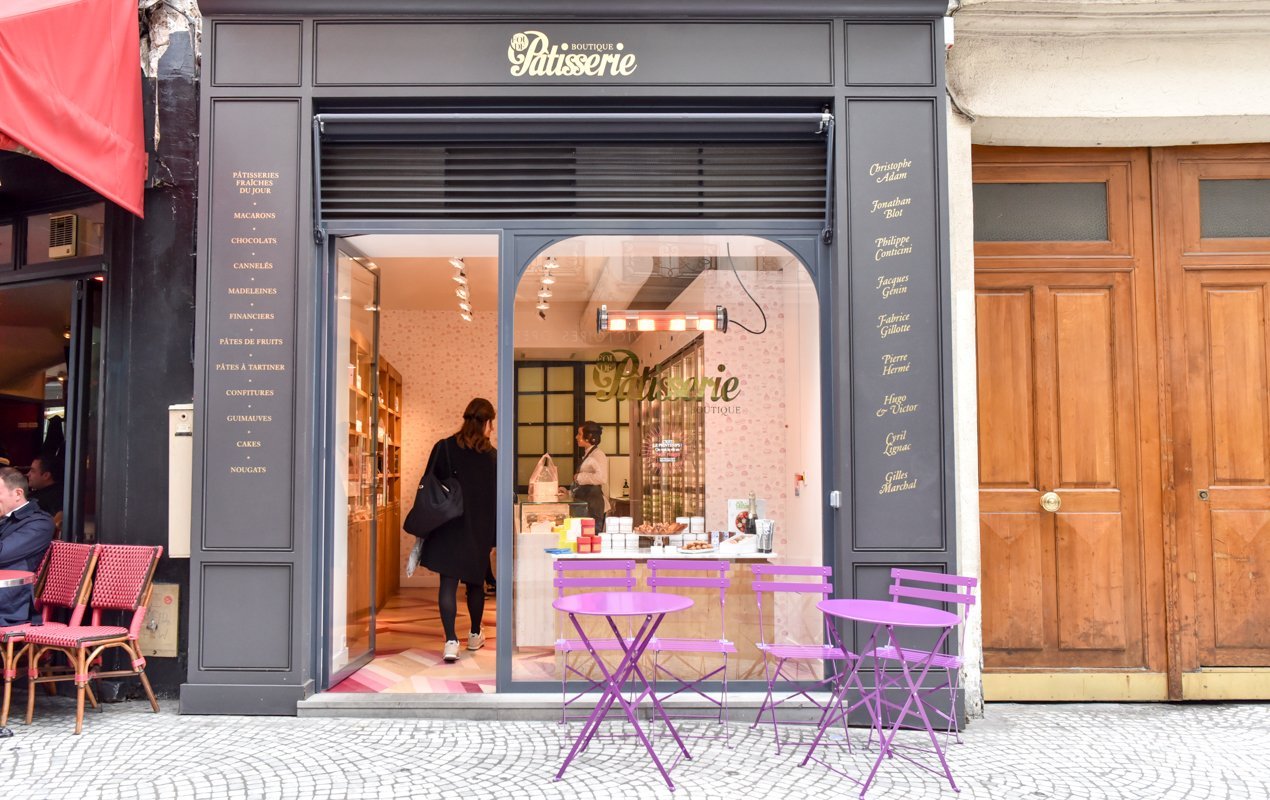 Fou de Patisserie
45 rue Montorgueil, 75002 Paris
Metro Étienne Marcel (line 4) or Sentier (line 3)
Website
(Image Credits: All images by the Author.)