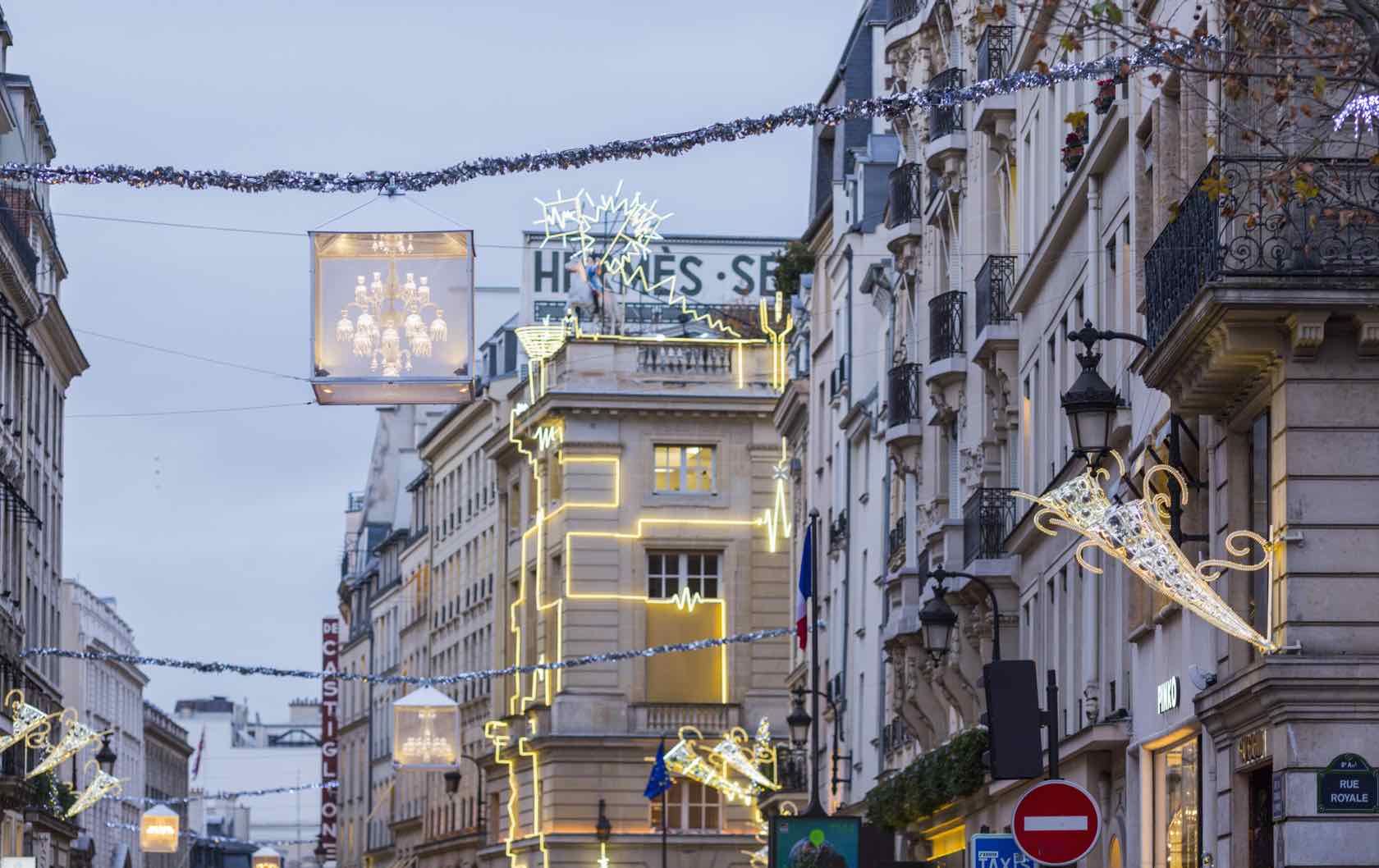 The City of Light is sparkly at any time of the year, but particularly so during the holiday season. From festive food to Christmas markets, there are a multitude of ways to get into the holiday spirit. While many of the events and offerings are annual, each year brings new surprises, new menus and new light shows. Here is our 2019 guide to Christmas in Paris, with some of the holiday offerings this Christmas season.
The 2019 Guide to Christmas in Paris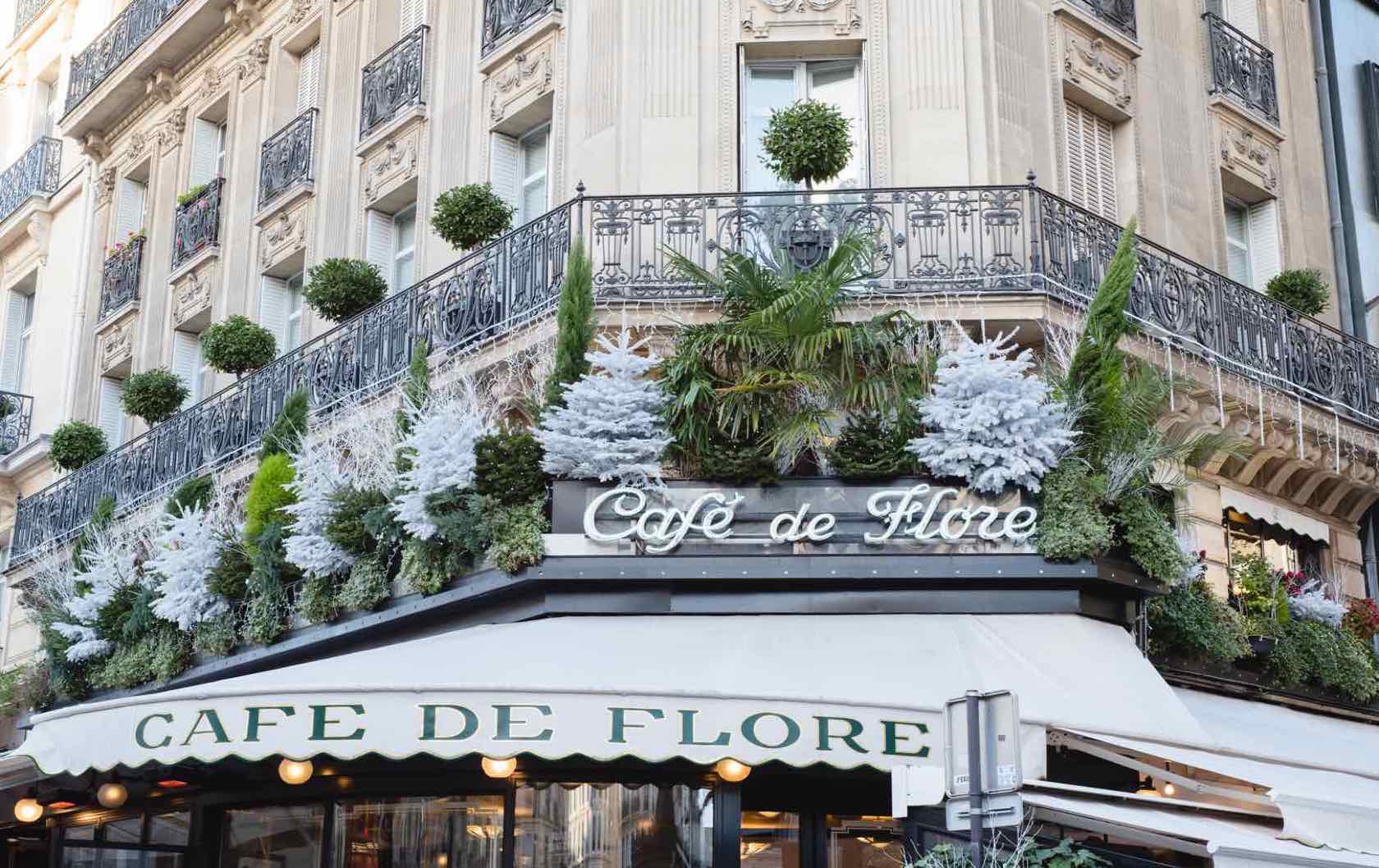 Festive Feasts
If the idea of cooking a full Christmas dinner from the kitchen of your Paris Perfect apartment sounds too daunting, have no fear– there are many delicious options for a holiday meal around Paris. Christmas dinner in France is celebrated on Christmas Eve, or the Reveillon, though many restaurants will also offer a Christmas Day lunch. Some of our favorite Reveillon options include Les Fous de l'Île on the Île Saint Louis (65€/pp). Check out some of our favorite restaurants in the 7th, near many of our rentals, for their holiday menus.
For a truly spectacular holiday dining experience, make a reservation at Ducasse sur Seine, a river cruise boat that allows you to view all the sights of the city while enjoying a menu created by Michelin-starred chef Alain Ducasse. On Christmas Eve, you'll be served a six-course dinner with wine pairings, while watching the lights of the city dance on the water.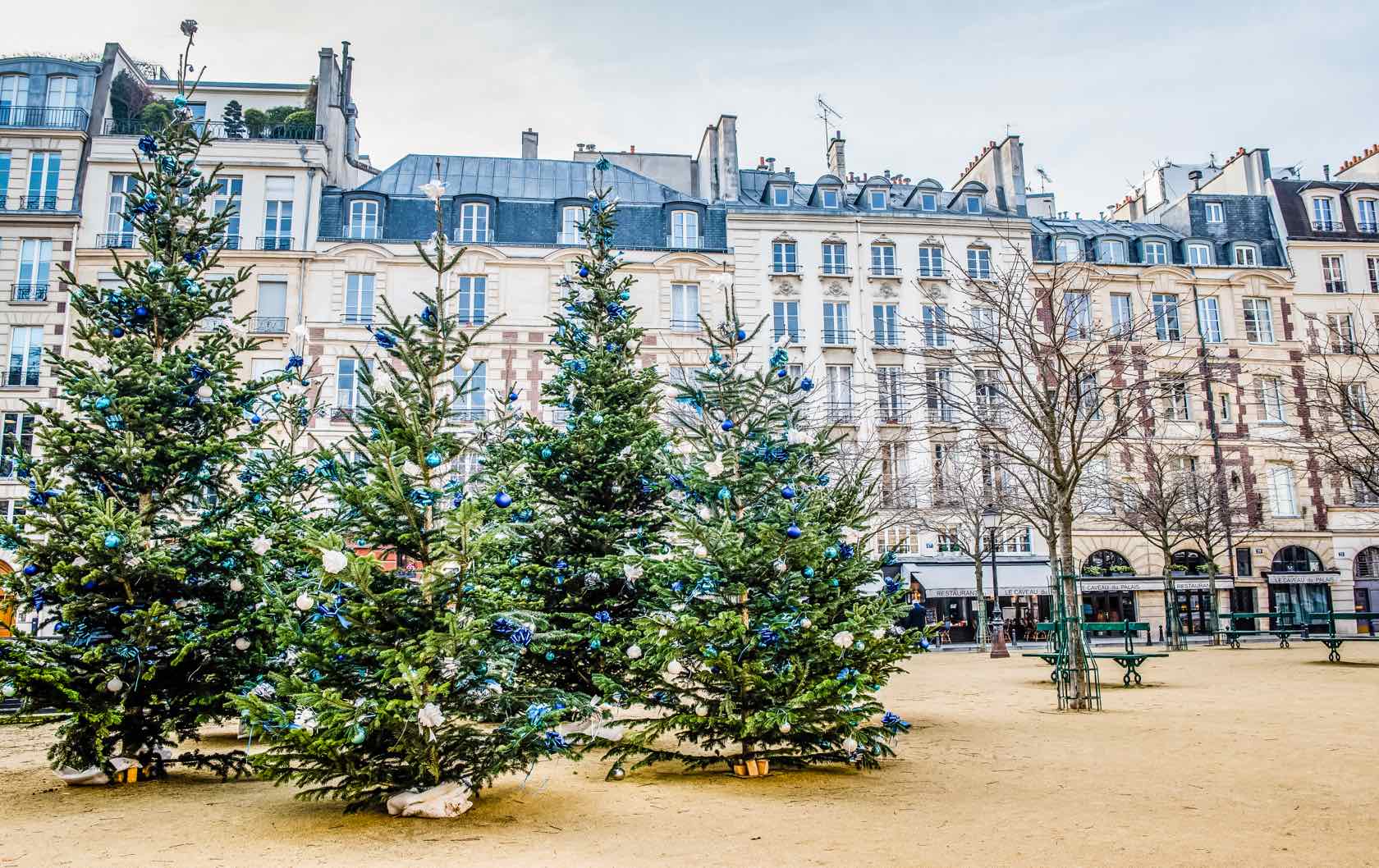 Holiday Events
For some holiday deliciousness from the mind of newly-appointed world's best patissier François Perret, the Ritz is setting up a Christmas chalet in front of the hotel on Place Vendôme. Between 7 December and 5 January, come taste the hotel's signature hot chocolate, traditional Christmas gingerbread and Perret's own twist on apfelstrudel in the setting of the picturesque Place Vendôme and its gorgeous Christmas trees.
If you're more into holiday music, why not pick up tickets to a candlelit concert? Choose Bach or Chopin on the 16th and 17th of December, respectively, at the American Cathedral; listen to the Republican Guard Band play holiday classics at the Theatre du Champs-Elysées on 20-21 December; or attend one of the free concerts at the beautiful Madeleine church on the 14th or 18th of December.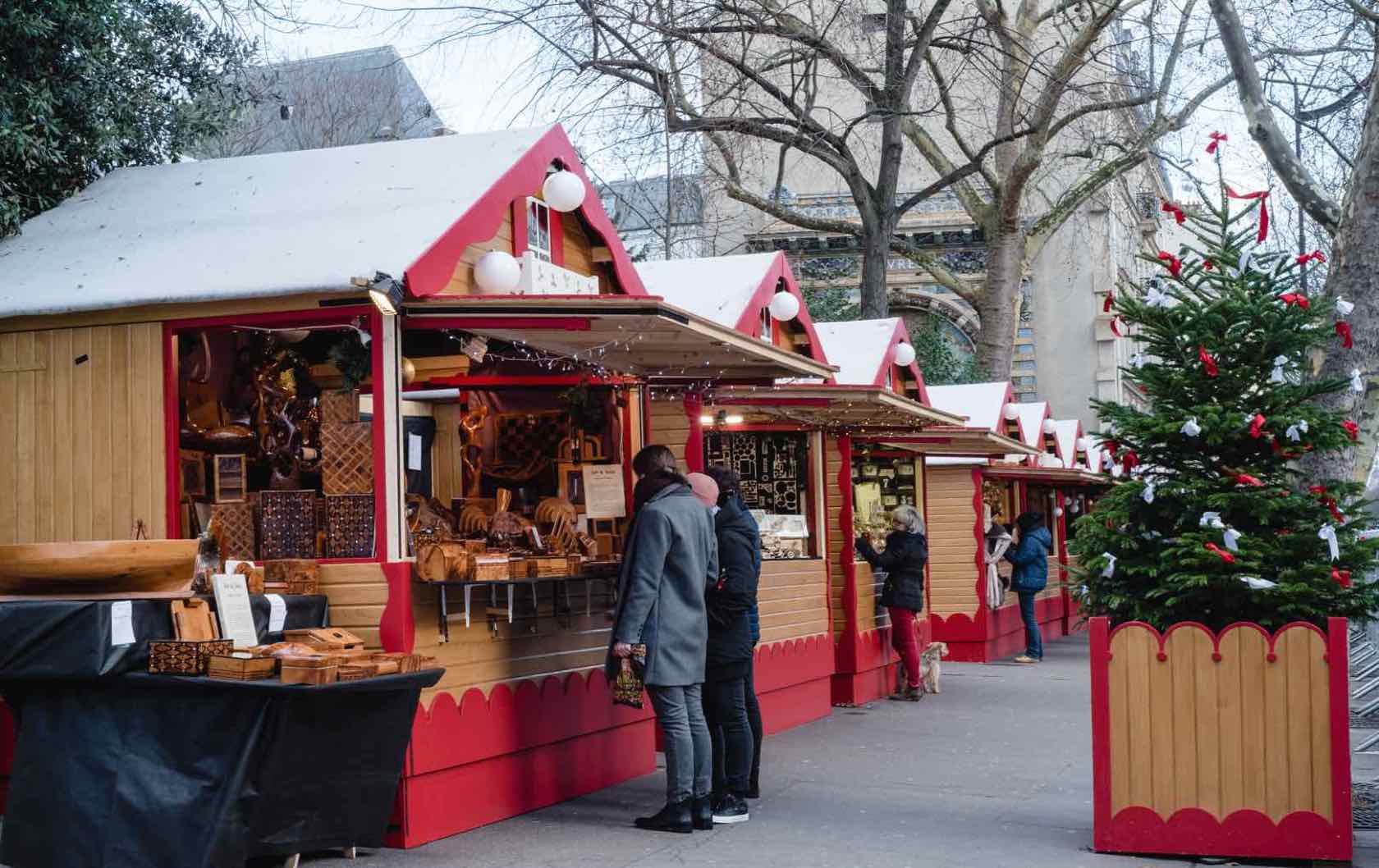 Gift Giving
Christmas markets abound in the French capital throughout the holiday season, and each year brings more artisanal and themed markets, particularly with local producers. They're the perfect places to find unique gifts for everyone on your holiday list. We love the ones in Saint-Germain-des-Près (Place Saint-Germain-des-Près, 30 November 2019 to 5 January 2020), next to Notre Dame (Square Viviani, 13-29 December), the Alsatian market at Gare de l'Est (4-20 December) and the local producer markets at the Marché Popincourt (7-8 December) and Le Hasard Ludique (1,8,15 December)
If you won't be around for or can't make the dates of some of the Christmas markets, you can find gifts from small brands and creators at la Fabrique du Père Noel, located right near the BHV department store. The annual pop-up hosts at least 40 different brands at a time and they rotate every Thursday to keep things fresh. It's open daily until Christmas Eve at 14 rue Saint Croix de la Bretonnerie.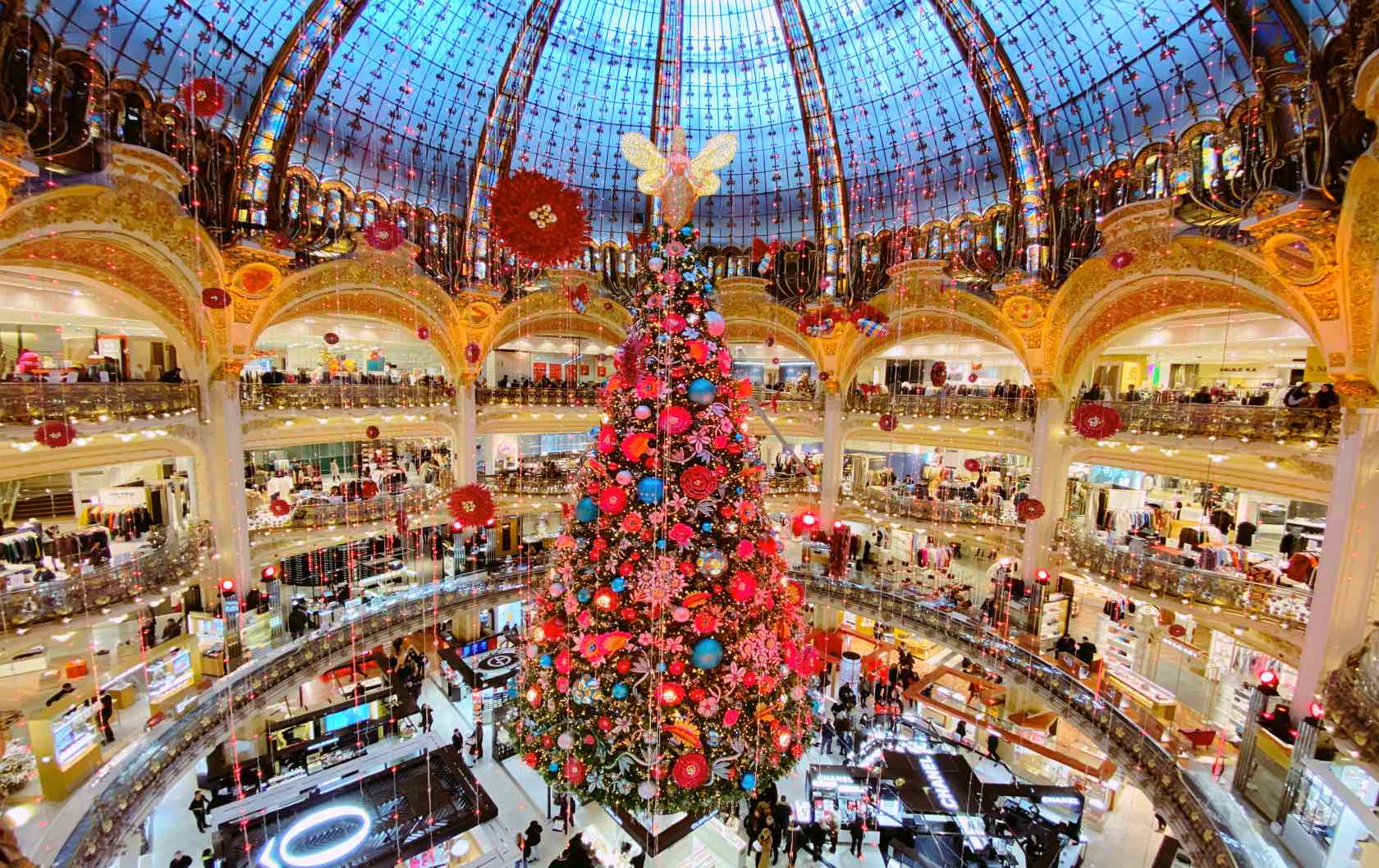 Winter Activities
There are plenty of winter activities around Paris to enjoy during the holiday season. Searching for fun for all ages? The Parc de la Villette is hosting the city's largest funfair, with all kinds of rides and carousels, from 7 December 2019 to 4 January 2020. It's a bit out of center, so it'll feel like you're getting away from the city for an afternoon or evening, and is the perfect place to bring the kids.
The annual illuminations are back at the Jardin des Plantes from 18 November 2019- 19 January 2020. Wander through the garden and enjoy the brightly lit sea creatures- this year's exhibition is themed "Océan en voie d'Illumination." Children and adults alike will enjoy the octopi, whales, crabs, and other sea creatures and birds.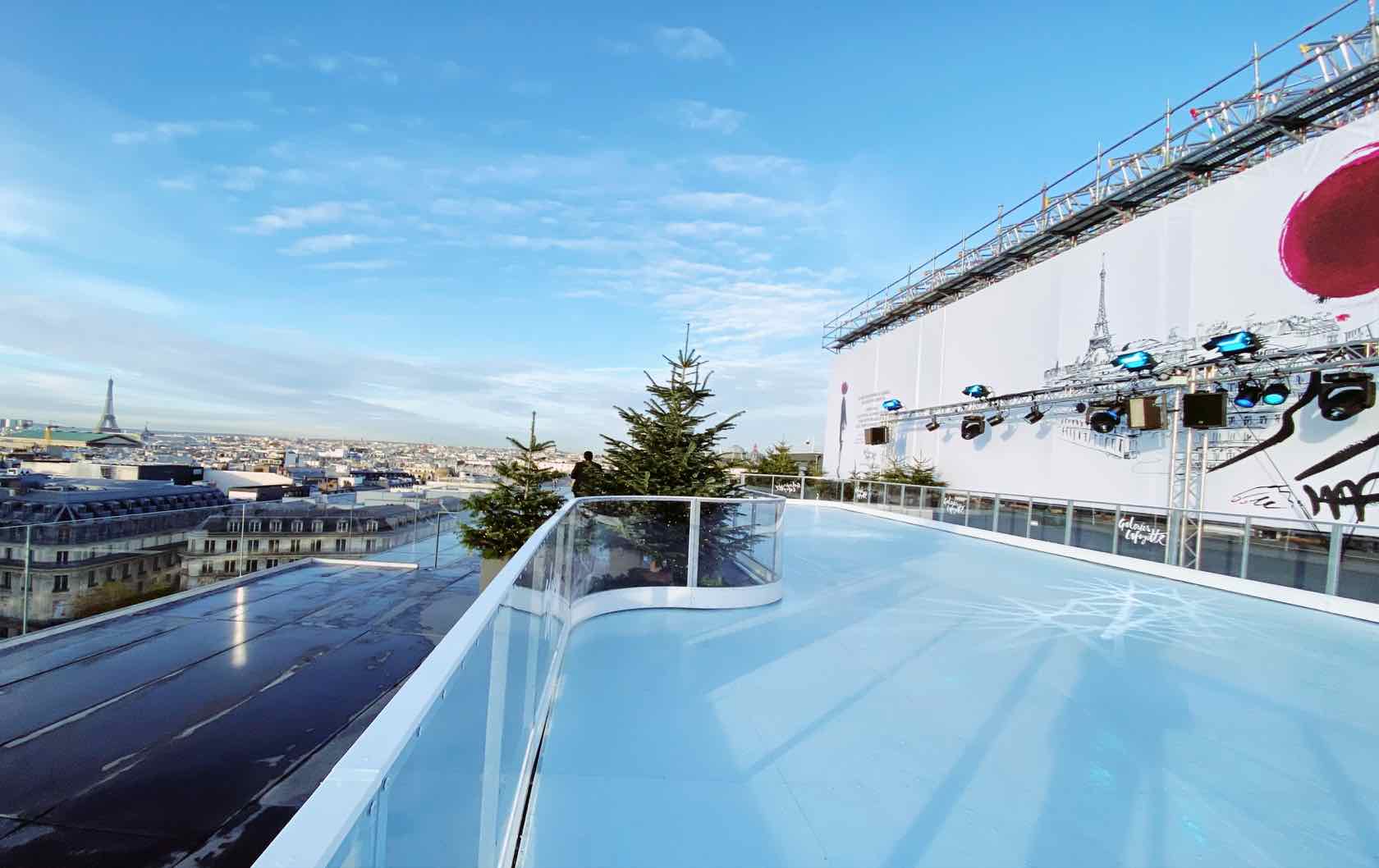 If you're looking for ways to keep moving despite the cold, there are a number of places to go ice skating. This year, the Grand Palais becomes the country's largest indoor ice rink once again from 13 December to 8 January; head there in the day to enjoy with little ones, and in the evenings for a club-like atmosphere, complete with a DJ and light shows. The hotel Plaza Athénée has also brought back their courtyard ice skating rink, which is included in the price of their festive teatime (or hot chocolate) in the hotel's beautiful Galerie. The newcomer on the scene this year is Galeries Lafayette, who have installed an ice rink on their rooftop which is free to the public- including skate rentals!
If you're looking to spend the holidays in Paris, check out our most family friendly Paris Perfect apartments! Each has 2-4 bedrooms, meaning everyone can sleep in comfort and be well rested to open gifts on Christmas morning (or sleep well after the excitement, if you open gifts at midnight like the French). Call 1-888-520-2087 from the USA or email [email protected] for our apartment reservation team.