Top 10 Romantic Things to do in Paris
Escape to the City of Love and be seduced by intricate gardens, scenic riverfronts and attractions that are ideal for couples. Paris is meant for lovers and is overflowing with romantic things to do.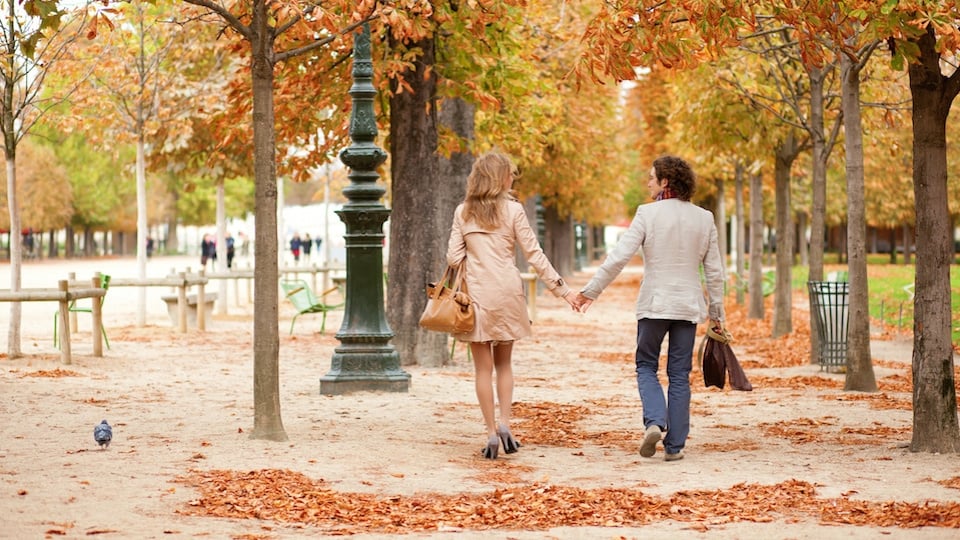 Whether you've been together four months or forty years, nothing rekindles the romantic flame like a trip to Paris. With idyllic cobbled streets, intimate restaurants and a silky smooth native tongue, the French capital's "City of Love" moniker is well deserved. Fall in love for the first time or all over again with these top ten romantic things to do in Paris.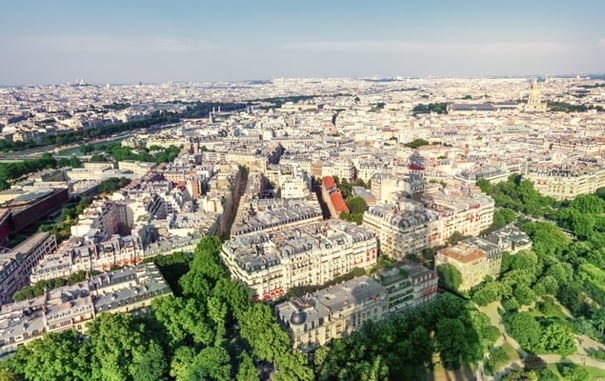 1. Take in the View from the Top of the Eiffel Tower
The Eiffel Tower is without a doubt one of the most romantic spots in the world. Surprise your other half by whisking him or her to the top to kick off or end a fabulous night in the City of Light. For the most romantic views, visit at sunset or choose the morning and have more space for yourselves for a wonderful moment watching the city in motion below your feet. A long line can certainly kill the romantic mood, however, so we highly recommend booking Skip the Line Eiffel Tower tickets in advance.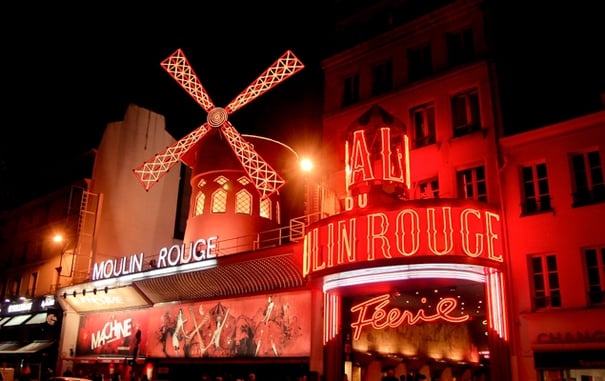 2. Enjoy a Captivating Cabaret
The history of cabarets in Paris goes back well over 100 years and they remain a favorite with tourists and locals alike. For the quintessential cabaret experience, you can't go wrong with a night at the spectacular Moulin Rouge. Complete with a live orchestra and lively dancers, it's the perfect end cap to a day in Paris. Of course, the Moulin Rouge isn't the only option in town. Lido de Paris is another large and glamorous stage production that is sure to please. However, if you prefer a smaller, more intimate venue, try Au Lapin Agile in the beautiful and bohemian Montmartre district.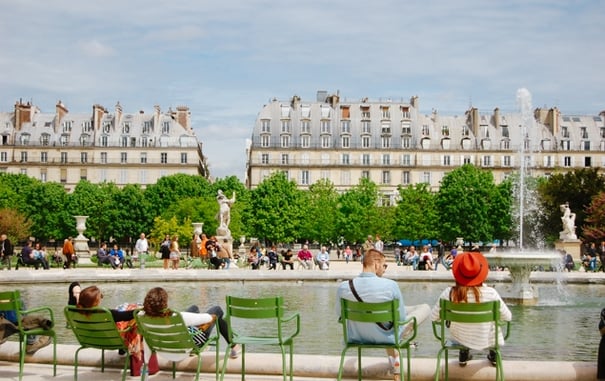 3. Picnic at a Park
With a bounty of gourmet food markets and beautiful parks, Paris provides an ideal setting for an old-fashioned, romantic picnic. Head to Pont de l'Alma Market in the 16th arrondissement or The Marché Saxe-Breteuil in the 7th and pick up all your picnic essentials. These enormous markets features the freshest and finest gourmet goods from across France. With ingredients in hand, enjoy al fresco dining under the shadow of the Eiffel Tower at Champ de Mars Park or surrounded by statues, fountains and flowers at the beautiful Luxembourg Gardens.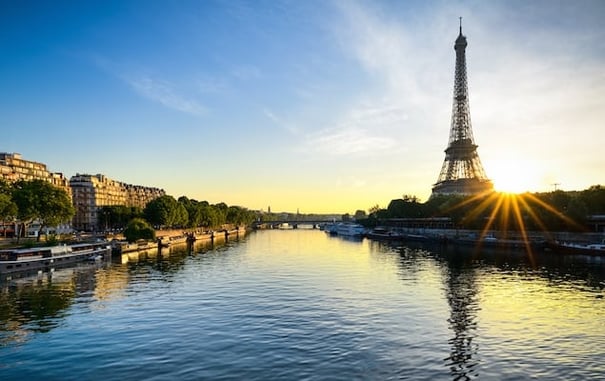 4. Soak in the Views from a Sunset Cruise Along the Seine
Combine sightseeing with romance and relaxation on a sunset cruise down the River Seine. Taking you through the very heart of the French capital, you'll watch Paris transform into a glittering City of Light as the sun dips below the horizon. Take photos as you pass the city's most famous landmarks, such as the Eiffel Tower and Notre Dame Cathedral, or simply relax and enjoy the view. For added romance, book a dinner or champagne sunset cruise.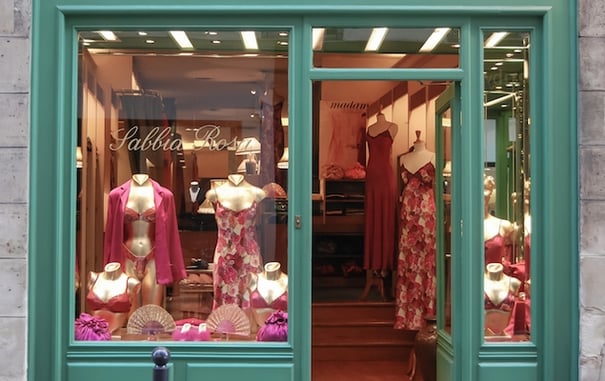 5. Romantic Shopping in Paris
A romantic visit to Paris isn't complete without a visit to Sabbia Rosa, a boutique full of sensuous and very special lingerie that will surely delight. A favourite with famous women around the world from Claudia Schiffer to Catherine Deneuve, you'll find this specialty boutique tucked away at 73 rue des Saints-Pères in the chic 6th arrondissement. For more shopping tips in Paris take a look our Shopping Guide so you can treat your loved one and perhaps yourself!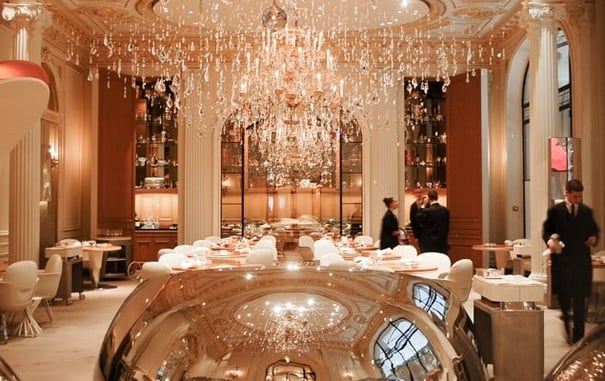 6. Experience Parisian Dining at its Finest
Paris is as much a capital of food as it is for romance, so why not combine the two? Whether you prefer Michelin star dining or a quintessential little Parisian bistro, we keep an updated list of the best restaurants in the city and can even reserve a table on your behalf for a modest fee.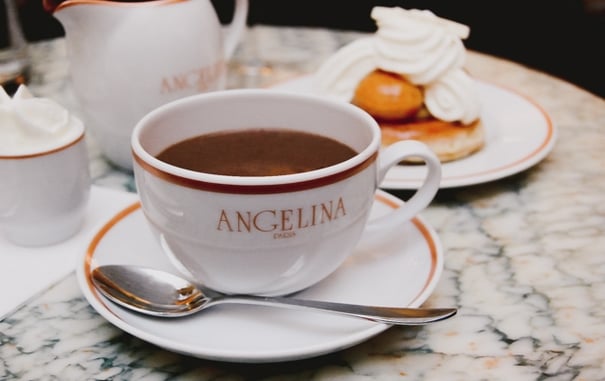 7. Take Time Out for Hot Chocolate
Indulge in a decadent hot chocolate at Paris' legendary café and tea salon Angelina. Sip the luxuriously chocolate drink as you nibble on a selection of delectable pastries. The elegant setting is the perfect place to unwind and catch up with one another after a day of sightseeing.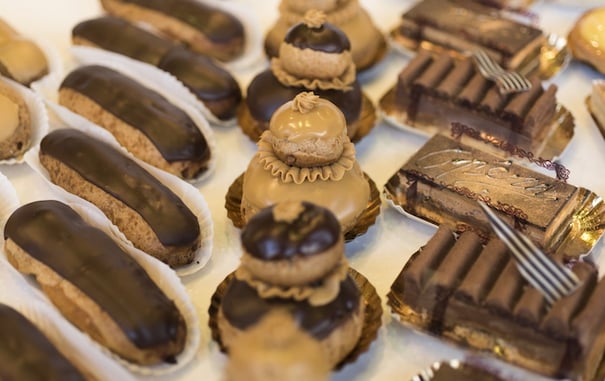 8. Indulge in Decadent Parisian Pastries and Chocolates
Nothing says "I love you" like a box of chocolates, so why not take it to the next level with a Sweet Side Of Paris Tour? Meander through the streets of Saint-Germain-des-Prés, one of the city's most beautiful neighborhoods, and discover the best chocolate shops and patisseries in Paris. As you sample exquisite chocolates and delectable macarons, you'll learn about the chocolate making process and the history of Parisian pastries. For more walking tour ideas or to book the chocolate and pastries tour of Paris, click here.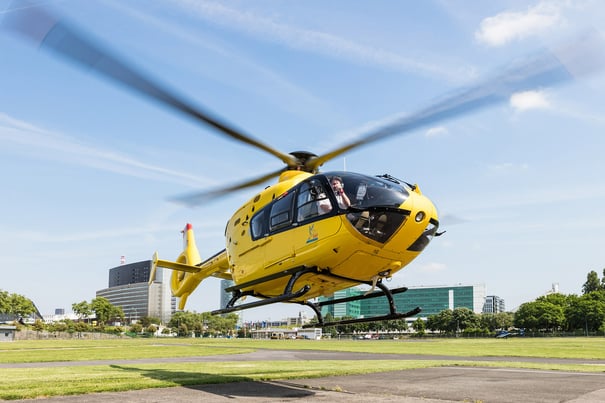 9. Take a Helicopter Flight Over Paris and Versailles
Sweep your loved one off their feet with a romantic helicopter flight across the enchanting city of Paris, gliding towards the magnificent Versailles and back. Witness unparalleled views of iconic landmarks, including the Eiffel Tower, La Défense, Montparnasse Tower, and the charming bridges of the Seine. As you touch down near the splendid palace of Versailles, celebrate your love with a glass of champagne, cherishing this unforgettable moment. Revel in this extraordinary opportunity to explore the city of love in a way that even the Sun King, Louis XIV, could only have imagined. Book a Helicopter Flight Over Paris and Versailles now.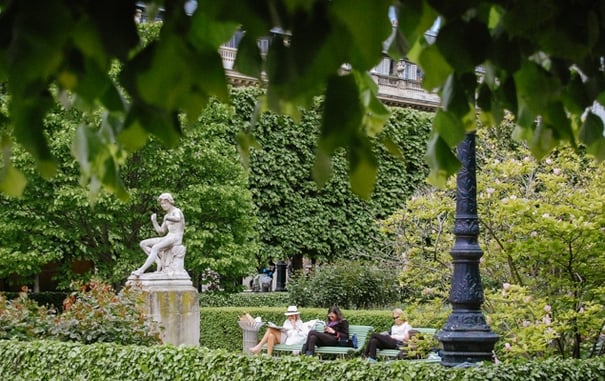 10. Get Lost in the Historic Gardens of Paris
From wild open spaces to perfectly manicured lawns, Paris is a city of gardens. Take a break from the streets of the French capital and escape to more tranquil surroundings of the gardens of Paris. Get lost in the famous Tuileries Garden, where you'll encounter deep green lawns, regal statues and a rainbow of color. Head to the gardens of the Palais Royal, which features fountains, flowerbeds and tree-lined pathways that seem tailor-made for walking hand-in-hand.
Sign up for our Vacation Perfect newsletter and real estate updates.