Top 10 Things to do in Paris for Foodies
Paris is where gourmands go to treat their taste buds. From delicious street market fare to five-star dining at world-renowned restaurants, Paris is a true culinary dream for food lovers.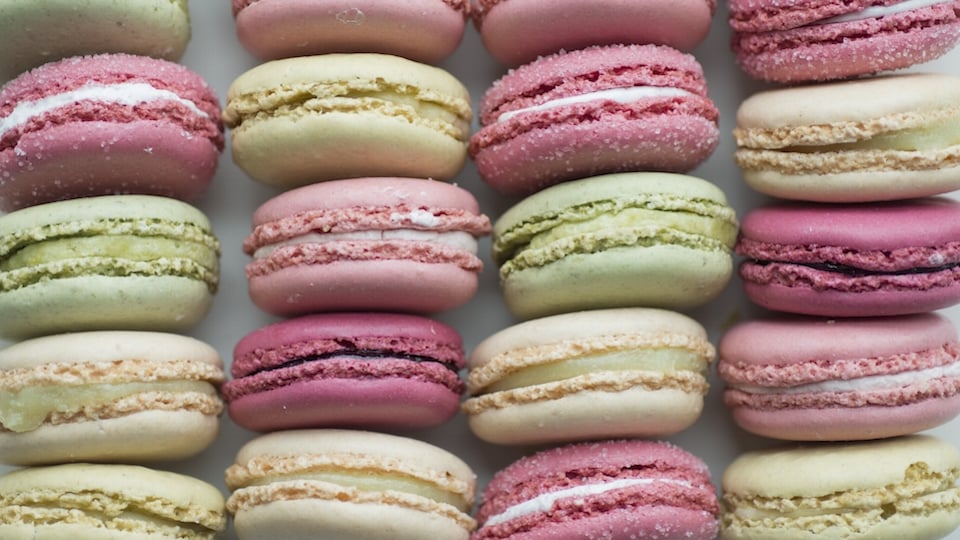 Welcome to the culinary capital of the world! From neighborhood wine bars and open-air markets to extravagant chocolate shops and Michelin-star restaurants, Paris is a paradise for foodies. If you'd like to treat your taste buds on your next trip to the City of Light, take a look at our top 10 things to do in Paris for foodies.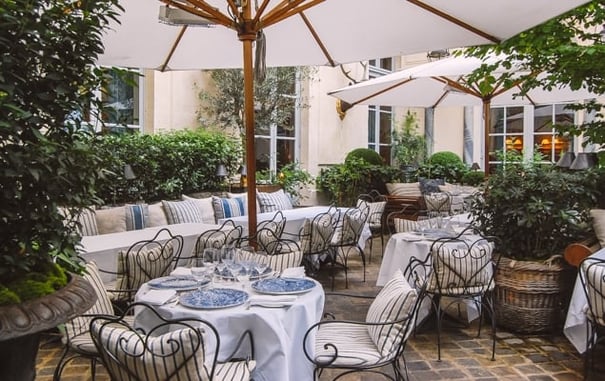 1. Dine at One of the Top Restaurants in Paris
What better way to kick off a culinary adventure in Paris than a meal at one of the city's best restaurants? From 3-star Michelin restaurants to quiet little bistros off the beaten path, we keep an updated list of the best restaurants in Paris and are happy to make dining suggestions. Or why not use a restaurant booking service.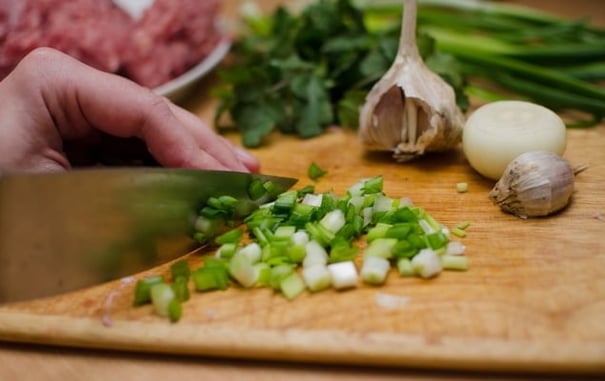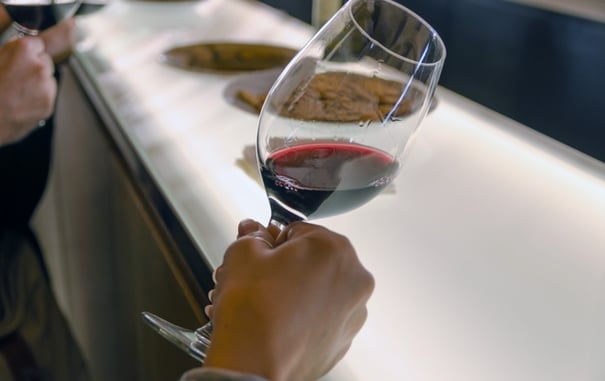 3. Discover the Art of Wine Tasting
Discover the art of wine tasting on a tour led by an experienced guide. Learn about the long history of winemaking in France and how it has become intertwined with French and Parisian culture. You can visit a classic Paris wine bar and sample white and red wines from various regions of France. Your guide will lead you through the subtle flavors of each selection, giving you the experience and depth of knowledge to really enjoy and savour each sip and impress your friends at your next dinner party.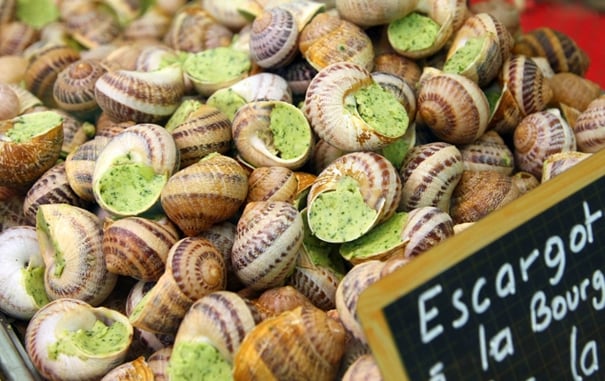 4. Try 5 Different Kinds of Escargot at Pont de l'Alma Market
Nothing quite beats the sights and sounds of a bustling Parisian food market. Open Wednesday and Saturday mornings, Pont de l'Alma Market in the 16th arrondissement is one of the best in the city. Adored by locals and visitors alike, the market features five different kinds of escargot! Of course, if you don't have a taste for snail you can sample a wide range of other delectable gourmet goodies at Pont de l'Alma. Merchants from across France supply the market with local wines, artisan cheeses, fresh fish, farm fresh product and classic French desserts.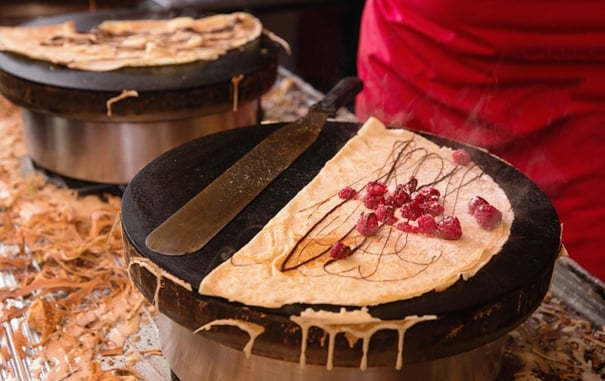 5. Take a Break and Have a Crepe
Whether you like them sweet or savory, don't leave Paris without diving into a crepe. Try Little Breizh in Saint-Germain-des-Prés, where you can have yours topped with anything from smoked salmon and capers to caramel and Nutella. Take a break and dine in, or simply take one to go and enjoy a fabulous taste of France as you explore the streets of Paris. Be inspired and make a salty crêpe, read our blog on our Goats Cheese & Honey Cream Galettes Recipe!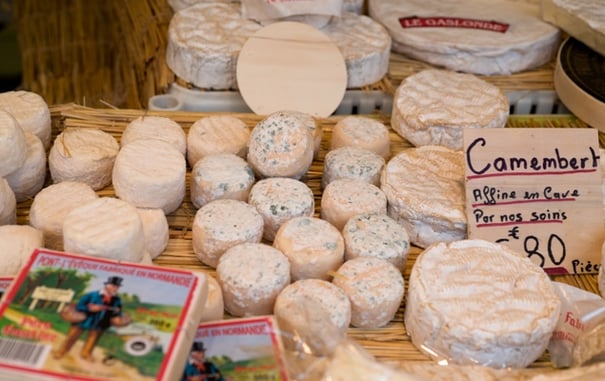 6. Sample Gourmet Cheeses at a Fromagerie
Cheese is an art form in France and no visit to Paris is complete without a trip to a fromagerie. Try La Fromagerie on rue Cler or Fromagerie Laurent Dubois on Boulevard Saint-Germain. Friendly staff at both shops can introduce you to the world of French cheeses and help you narrow down which varieties suit your tastes. Purchase a small block to nibble on later or a larger piece to take back with you and enjoy at home!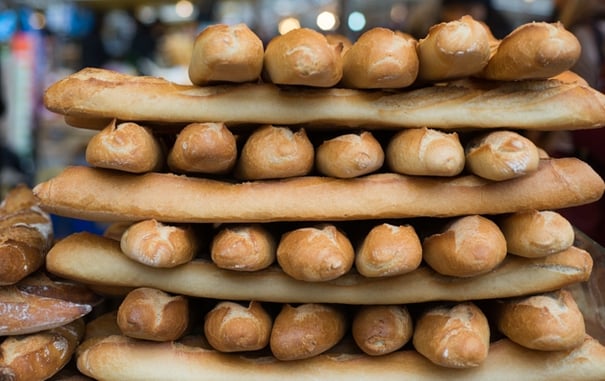 7. Get Your Hands on the Best Baguette in Paris
The French take their baguettes very seriously and Parisians are no exception. Each year the city proclaims its best baguette maker in a competition called the Grand Prix de la Baguette de Tradition Française de la Ville de Paris. Djibril Bodian is the most recent winner of the coveted competition and bakes beautiful baguettes at Le Grenier à Pain, an amazing bakery in Montmartre. Worried about not being able to get your hands on this classic French bread? Read How To Order Your baguette Like A Local on our blog!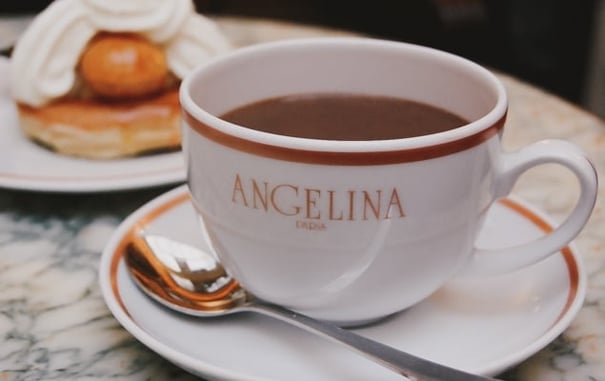 8. Sip Old Fashioned Hot Chocolate at a One of Paris' Literary Cafes
In the early 20th century, Paris was a hub for writers, artists and philosophers. Ernest Hemingway rubbed shoulders with Pablo Picasso and other members of the surrealist movement in the literary cafes of Saint-Germain-des-Prés. Café de Flore and Les Deux Magots are two of the most famous of these cafes still in existence today. Stop in for an old fashioned hot chocolate - a specialty in Paris - and enjoy the ambiance.
9. Satisfy Your Sweet Tooth on a Chocolate and Pastries Tour of Paris
Chocolates and pastries in Paris? Oui oui! Embark on a chocolate and pastry-themed walking tour through beautiful Germain-des-Prés, a trendy, postcard-worthy neighborhood in central Paris. Along the way, learn how a simple bean is transformed into melt-in-your mouth gourmet chocolate and sample from some of the city's finest confectionery shops. The tour also offers insight into the history of the marvelous macaron, a Parisian specialty. Of course, you'll have plenty of opportunities try macarons and other delectable desserts as you make your way from shop to shop. Find out more and book the Sweet Side Of Paris Tour Here.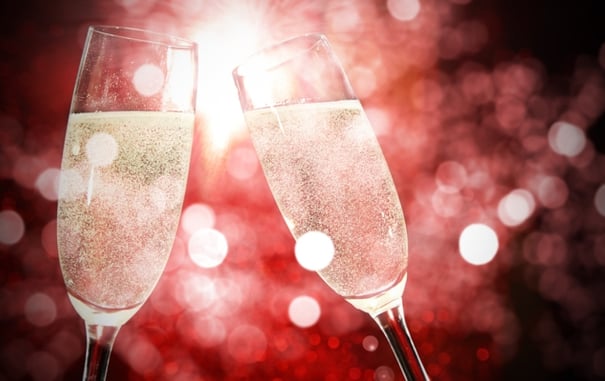 10. Pair Champagne with the Can-Can at the Moulin Rouge
Going strong for more than 100 years, the legendary Moulin Rouge is the world's most famous cabaret show. For foodies, it offers to opportunity to enjoy a night of traditional French dining and entertainment all at once. You can also pair your ticket to Moulin Rouge with a half bottle of French bubbly to make it a truly unforgettable night in Paris.
Sign up for our Vacation Perfect newsletter and real estate updates.