What To Do in Paris in October
The start of autumn brings lovely hues of red, orange and yellow to Paris along with a crisp chill to the air. Here are some of the top events you might want to attend on your October trip to Paris.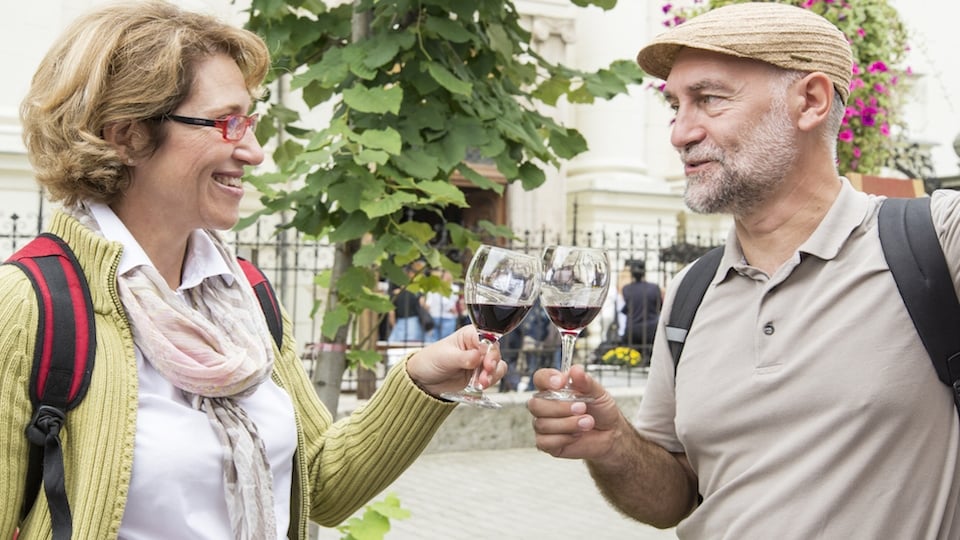 As the colors of autumn arrive in Paris, the city's beautiful parks are blanketed with falling leaves. The atmosphere in Paris is unforgettable during this beautiful season. Enjoy the changing light and shades of autumn while out exploring Paris and relaxing in the Luxembourg Gardens or strolling under the trees in the Champ de Mars gardens under the Eiffel Tower. Here are some of the top events to add to your travel plans if you'll be visiting Paris in October.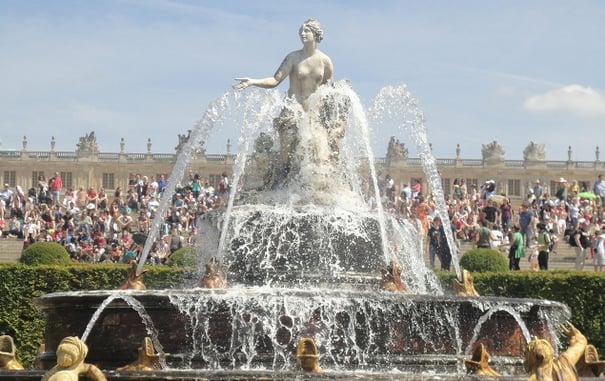 Musical Waters at the Chateau de Versailles
March - October 2023
Discover the gardens at Versailles in a magical setting during Les Grandes Eaux Musicales, the Musical Fountains Show, where the water of the fountains dance in time with classical music and a spectacular light show. Follow different pathways through the gardens and enjoying the show which would have knocked the socks off of Louis XIV if he could see his grand gardens today! The shows take place every Saturday and Sunday through to the end October.
Book your Versailles visit here.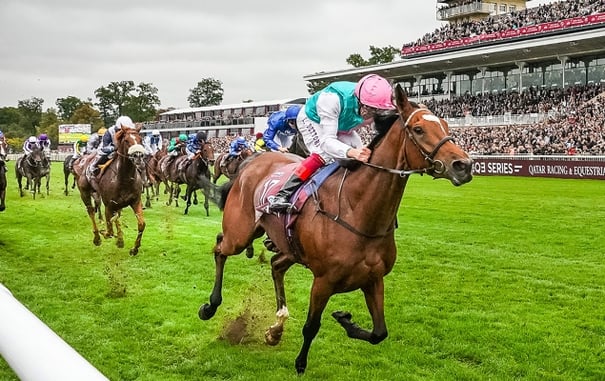 Prix de l'Arc de Triomphe
1 October 2023
This is one of the biggest racing events in France each year and Parisians have been flocking to watch the excitement for almost 100 years. Aim to be positioned trackside to see some of the world's best horses competing at the Hippodrome de Longchamp, Bois du Boulogne.
Website: www.prixarcdetriomphe.com/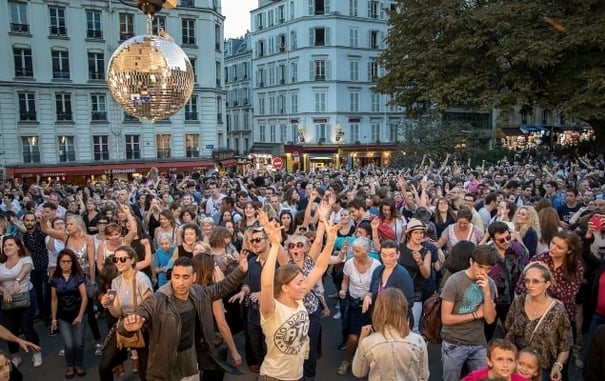 Montmartre Wine Harvest
11 - 15 October 2023
For a truly autumnal experience in Paris, head to Montmartre in the 18th arrondissement for the Vendanges de Montmartre. Although the small vineyards on the hills around the brilliant white church of Sacré-Coeur only produce a small quantity of wine, the festival is a fun way to experience the harvest atmosphere. Festivities include wine tasting, local food specialties, music, street performances and a fireworks display. Combine this festival with our Charms Of Montmartre Walking Tour and learn all about this historical part of Paris.
Paris Now - Paris Asian Art Fair
19 - 22 October 2023
This art show will present the best in contemporary Asian art in a four-day long fair that will take place in the appropriate setting of the Carrousel du Louvre, opposite I. M. Pei's famous glass pyramid. Installations will also be set up throughout the city in various museums and galleries. Check their website for the full program closer to the event.
Website: http://asianowparis.com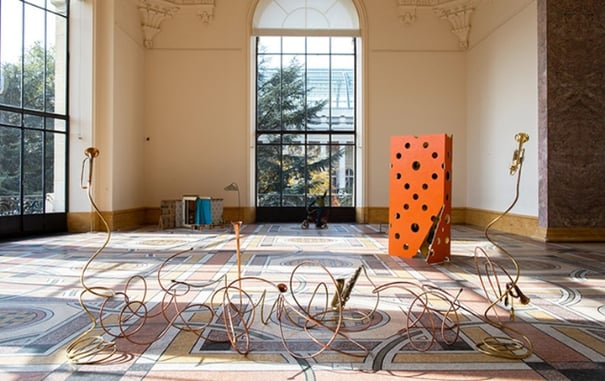 International Contemporary Art Fair (FIAC)
19 - 22 October 2023
The contemporary art scene in Paris comes to life during the annual International Contemporary Art Fair (FIAC) each autumn. Held in the gorgeous setting of the Grand Palais with its large glass dome, the art fair brings together the work of thousands of artists from around the world represented by about 180 galleries from 24 countries. Visit the FIAC website for information on events and visiting this important contemporary art fair.
Website: http://www.fiac.com/?lg=en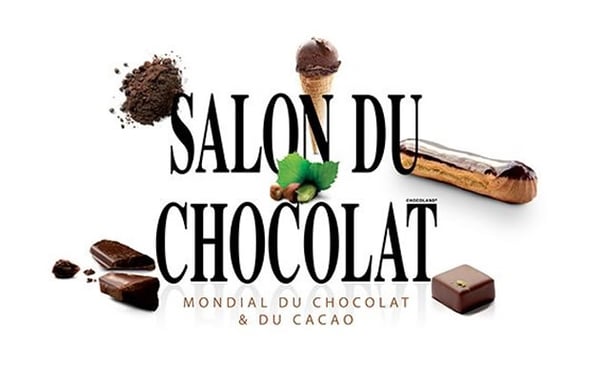 Salon du Chocolat
28 October - 1 November 2023
What better event for a chocolate lover in Paris to attend than the world's largest show dedicated to this decadent delicacy? Sample the world's most delicious and most innovative chocolates, attend demonstrations and browse the bookshop for ideas to try at home. Children from the ages of 4 to 10 can attend cooking workshops and chocolate tasting classes. Entrance is €14 for adults and €6.50 for children younger than 12. Those under 3 enter for free. Once you have the taste for all things sweet, book your spots on one of our delicious Gourmet Cooking Classes. There's something for all levels, and family options too!
Website: www.salonduchocolat.fr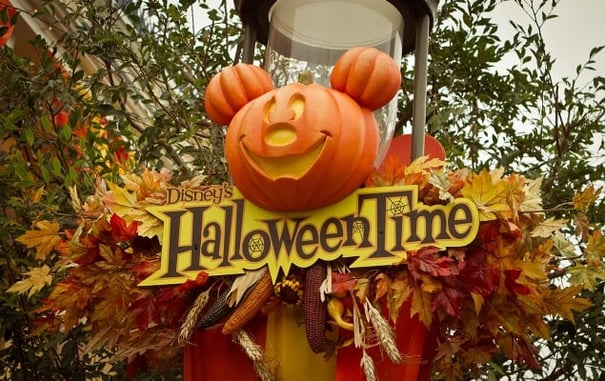 Halloween Party at the Disney Village
31 October 2023
Disney Village hosts a wonderful party for Halloween that's perfect for the whole family. Scary (but not too scary!) performances, face painting and games make this event a fun way to celebrate this American holiday in Paris this Fall! For information regarding times check the Disneyland Paris website closer to the event.
Website: http://www.disneylandparis.co.uk/events/halloween-at-disney-village/
Photo by: Henry Ngo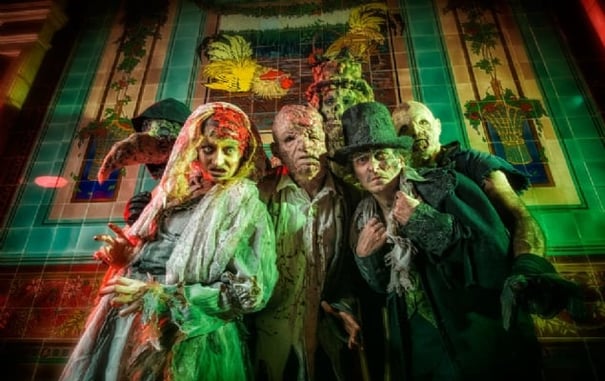 Halloween Show at Le Manoir de Paris
October - November 2023
What better place to spend Halloween than in a historic, three-storied, mansion? Le Manoir de Paris brings the grisly history of Paris to life with spine-chilling performances that are staged throughout the inter-active haunted house, for a limited time they will be running a special Halloween show where over 100 dedicated actors will attempt to terrify guests. Queues can be long, especially on Hallow's Eve itself, so save yourself some time and book tickets on their website.

Website: http://www.lemanoirdeparis.com/en/halloween/
Sign up for our Vacation Perfect newsletter and real estate updates.