What To Do in Paris in June
June visitors can bask in the summer sunshine in one of the city's beautiful parks and squares. June also marks the start of the popular Paris Jazz Festival and several other themed music events.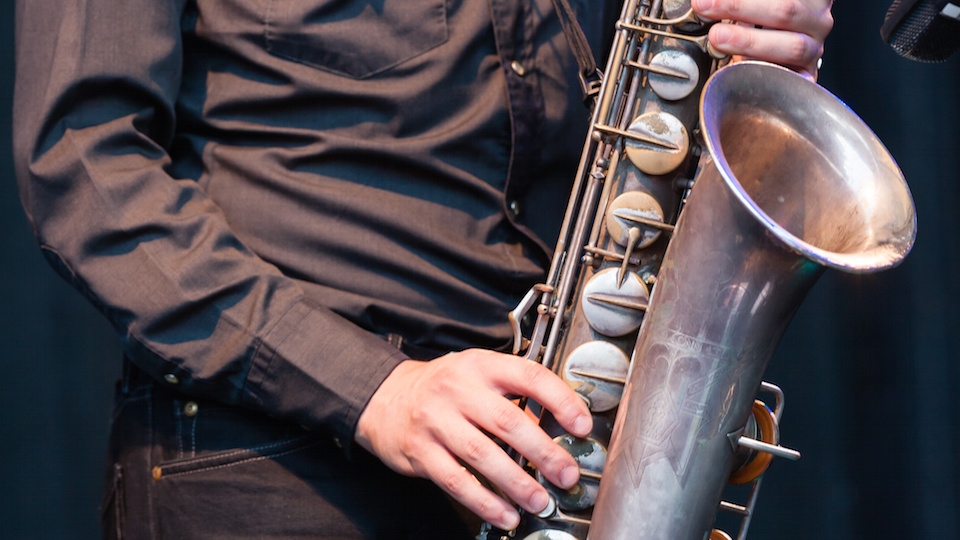 June is a great time to come to Paris. The warmer weather has arrived and the parks and gardens the perfect spots to enjoy the summer sunshine. Here are some of the events to enjoy this summer in Paris!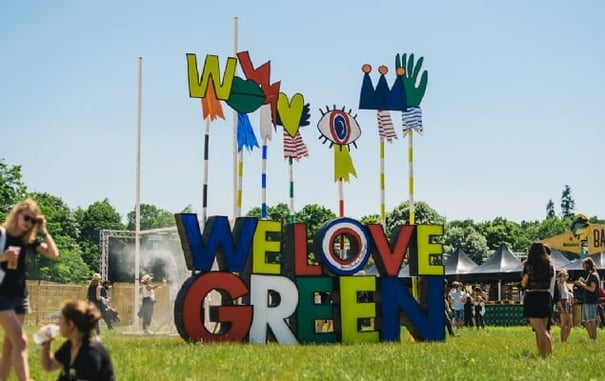 We Love Green Festival
2 - 4 June 2023
This two-day festival explores and celebrates the green lifestyle in the beautifully forested Parc de Bagatelle. Two stages will feature a fantastic line up of folk, pop and electronic performances on both days and the event is as environmentally friendly as possible. This festival has sold out in previous years so if you plan on attending be sure to book your tickets early!
Website: http://www.welovegreen.fr/?lang=en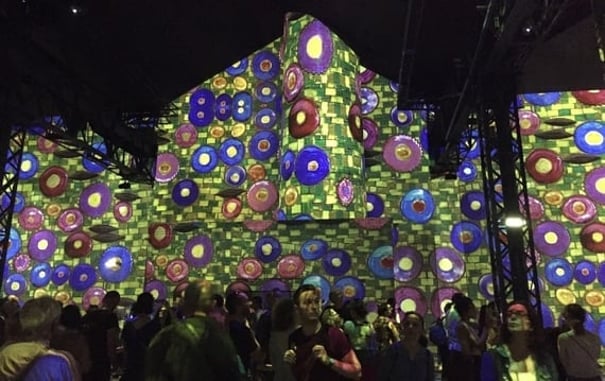 Nuit Blanche (White Night)
3 June 2023
Plan to stay up late on the night of Saturday, June 3 for the annual Nuit Blanche, or White Night, in Paris. This popular event celebrates art and culture, and in Paris that means tons of museums, galleries and other popular spots across the city will be open most of the night. Take advantage of special exhibits, music events and enjoy an artistic evening out in Paris! If you are in Paris for The Arts be sure to check out our BLOG for our cultural recommendations and articles such as the Atelier Des Lumières and Musée Yves Saint Laurent: New Museums In Paris.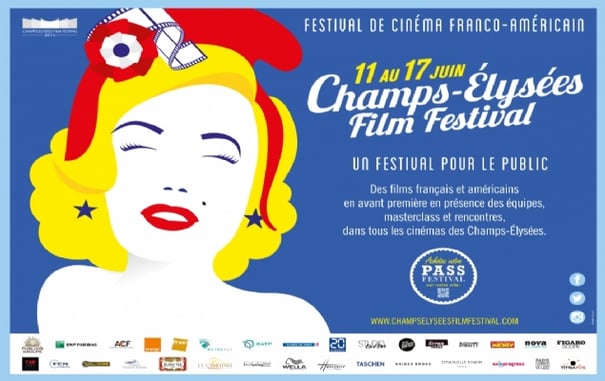 Champs-élysées Film Festival
20 - 27 June 2023
This annual film festival showcases international films and documentaries in a number of categories on one of Paris' most beautiful avenues. If you are looking for more events like this, take a look at our Best Of Evening Entertainment Blog here.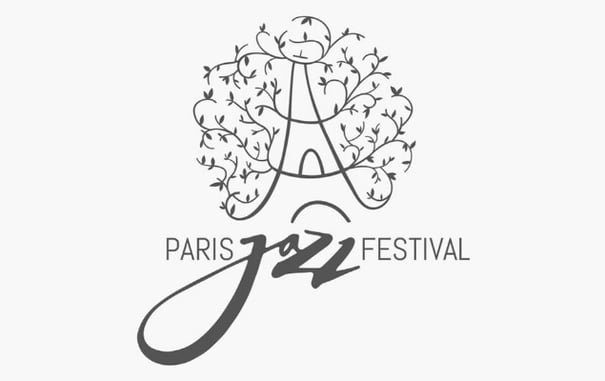 Paris Jazz Festival
29 June - 7 September 2023
Why not enjoy a series of concerts that are completely free of charge on a warm summer day or evening at the Parc Floral de Paris? The Paris Jazz Festival offers up another calendar of excellent jazz shows. Concerts are free with the admission to the park, which is accessible via public transport. Take the Métro to Château de Vincennes (1) or the RER line A to Vincennes.
Website: festivalsduparcfloral.paris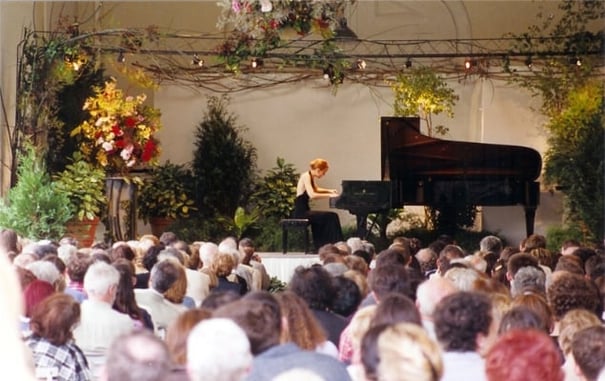 The Chopin Festival Begins in Paris
17 June - 14 July 2023
The Chopin Society once again presents its tribute to one of the world's greatest romantic composers, Frederick Chopin, at the annual Chopin Festival. The setting at the lovely Orangerie in the Parc de Bagatelle is ideal for listening to recitals of the composer's work performed by musicians from all around the world. Music lovers should not miss this atmospheric festival showcasing Chopin's works in a magical setting!
Website: www.frederic-chopin.com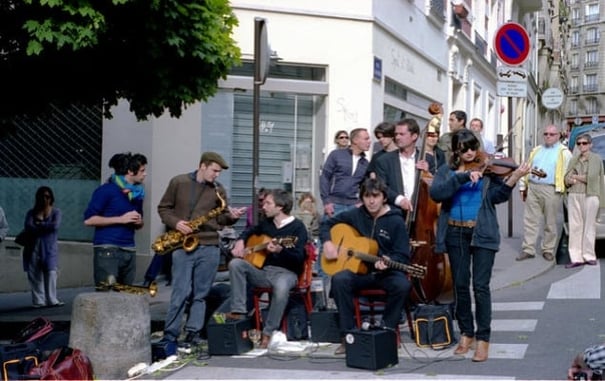 Fete de la Musique
21 June 2023
Launched in 1982, the Fête de la Musique, also called World Music Day, takes place on the longest day of the year and celebrates music in all its forms. In Paris, live bands present free concerts throughout the city. The celebrations take on a carnival feel and offer visitors a chance to join in the fun at locations across Paris.
Summer Sales Start in Paris!
28 June - 25 July 2023
Just before Parisians head out of town for the traditional August vacation period, the summer sales arrive so they can hit the beach in style! The annual summer sales—called Les Soldes in French—are one of the best parts of visiting Paris in late June and July. Pack a pair of comfortable walking shoes and get ready for a fabulous bargain hunt!
If you plan to make the most of the Paris summer sales this year, check out our blog anticipating upcoming bargains here. For more information and insider shopping tips, visit our Paris Shopping Guide.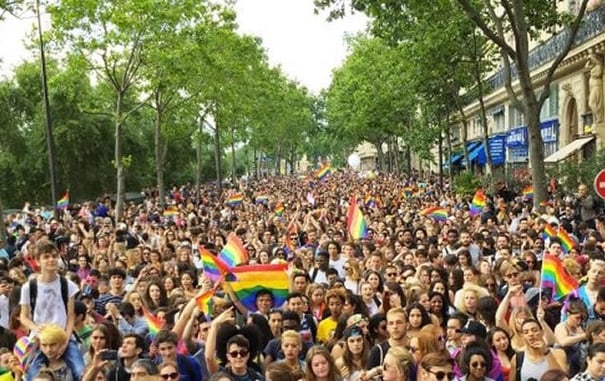 LGBT Pride March (Gay Pride)
24 June 2023
This year, the Paris Gay Pride Parade will take the streets by storm in one of the year's most festive and colorful events. The parade will start near the Montparnasse-Bienvenue Métro station in the 15th arrondissement and will make its way through the city to the Place de la Bastille for a huge street party.
Website: www.marchedesfiertes.fr
Sign up for our Vacation Perfect newsletter and real estate updates.