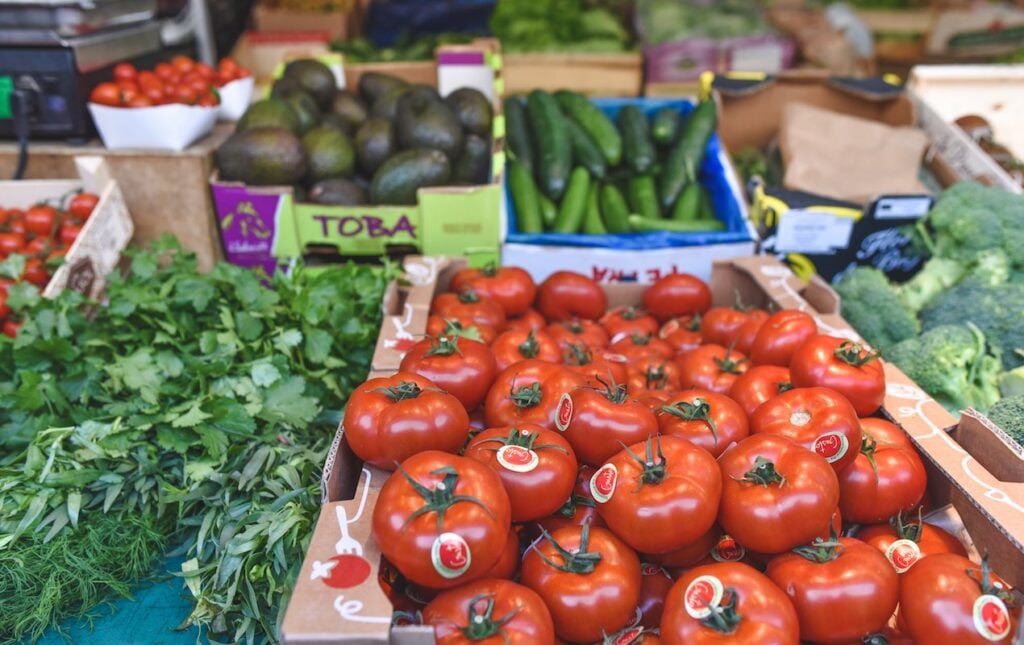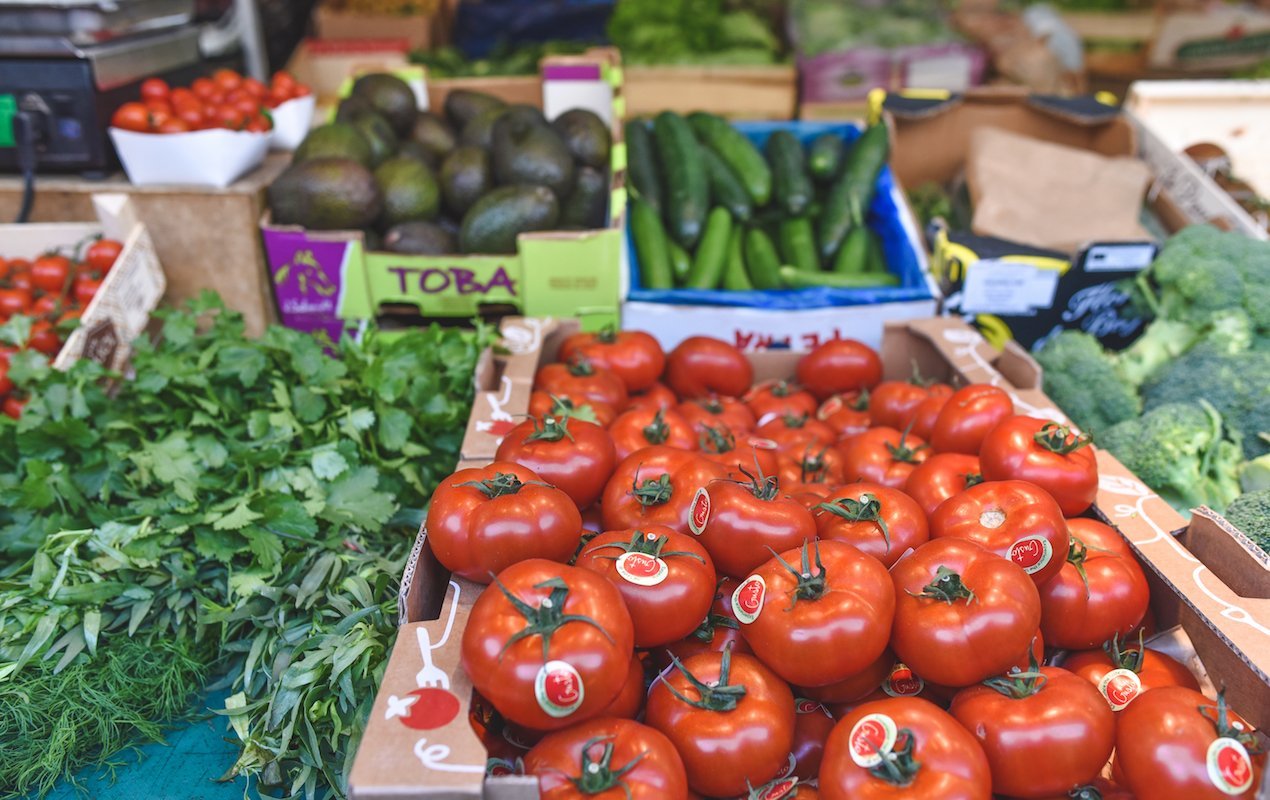 Settling into a new city can sometimes be difficult, but here at Paris Perfect, we like to make sure our guests get the "locals-only" knowledge as soon as they check in to their very own apartment. We do this by including a neighborhood guide booklet in every apartment, as well as by consistently publishing helpful blogs. Here on the blog, we've shared the best things to buy inside a French Pharmacie, all the ins and outs of using the public transport in Paris, and even the most helpful smartphone apps you should have during your trip.
Today we want to focus on where to buy food, and more specifically, the grocery store chains that you'll find in any neighborhood in Paris. Whether you're interested in the old-fashioned French lifestyle, or the more "modern convenience" way of life, you'll want to keep this list handy during your Paris trip!
Market Streets & Open-Air Marchés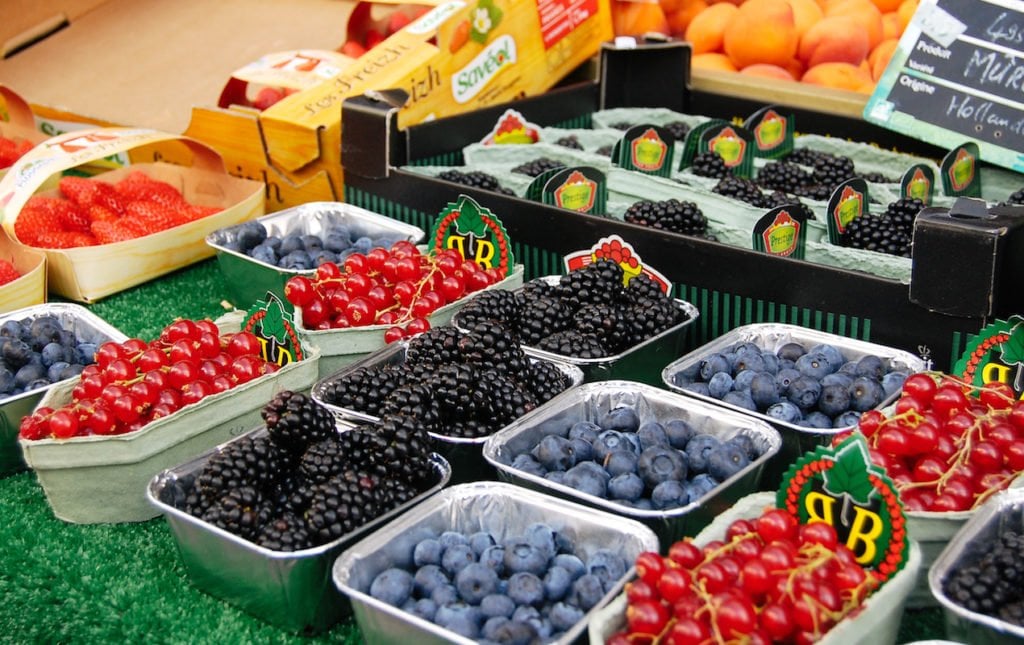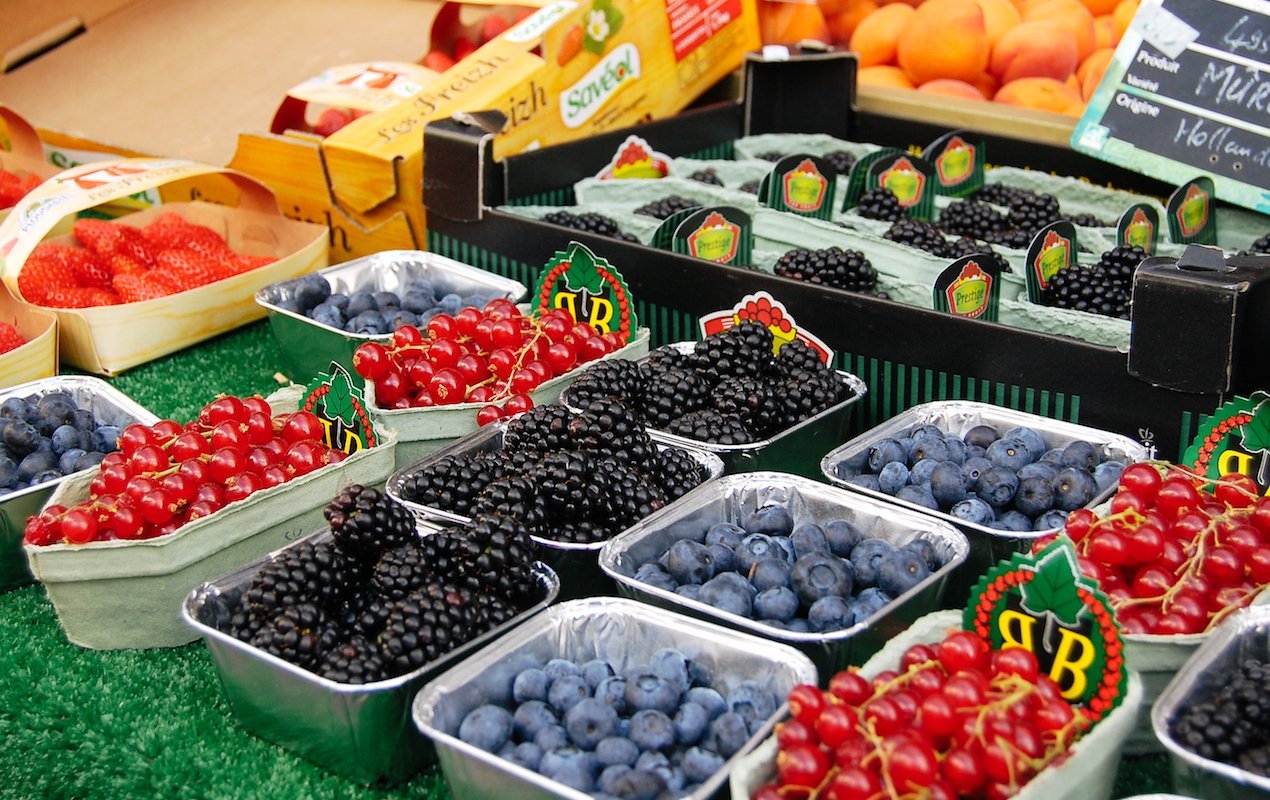 One of the most culturally authentic ways to buy your groceries is at an everyday market street like Rue Cler! Lining this street are various independently owned shops that are all experts in their respective products. Bring along your trusty rolling shopping cart (a staple of the Parisian lifestyle), and stop in at the fromagerie for some cheese, the boulangerie for some fresh croissants and the fruit stand for some fresh-squeezed orange juice. For a complete list of all the shops on Rue Cler, click here. Other notable market streets include Rue Montorgeuil in the 2nd arrondissement and Rue Mouffetard in the Latin Quarter. There are also various open-air markets that take place once a week – see those listed here.
Monoprix
For all the Americans reading this post, think of Monoprix as the French version of Target back home. They have a lovely selection of cosmetics and clothing (which is surpsingly fashionable), as well as all the groceries you could ever need. In most locations, they also have specialized food counters for meat, fish, cheese and pre-cooked food. Get everything in one stop!
Carrefour, Franprix and Leader Price
All three of these chains are very similar in style, selection and price point. You'll find all the food staples here, but they generally won't have specialized food counters like they do in most Monoprixs.
Alimentation Generale
You'll find these little "corner stores" everywhere in Paris, but they're all independently owned. "Alimentation Generale" just means "groceries," so they're as generic as it gets. These tend to have longer business hours than other places, and they're more often open on holidays, so they're great for grabbing a last-minute ingredient at 10pm on a Sunday. However, because of this, they tend to be a bit more expensive.
Bio C' Bon and Naturalia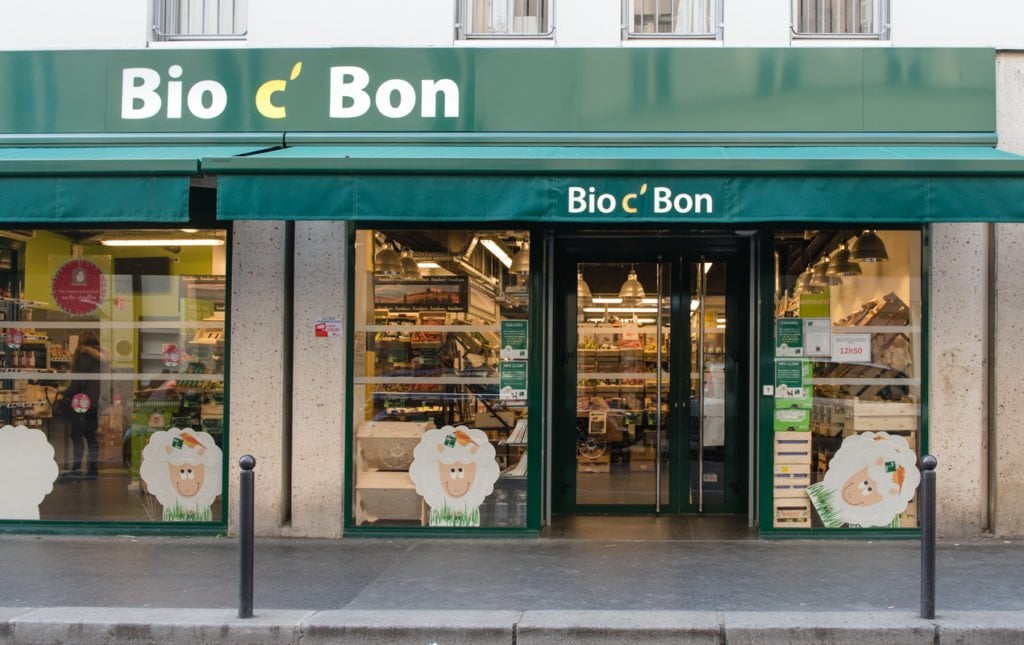 These are both "healthy" grocery stores, offering certified organic produce (dubbed "BIO" in French), special dietary foods like gluten-free bread, vegetarian and vegan options, and even homeopathic herbs and supplements. They'll often have nuts, grains, and dried fruits available by the kilo as well.
Picard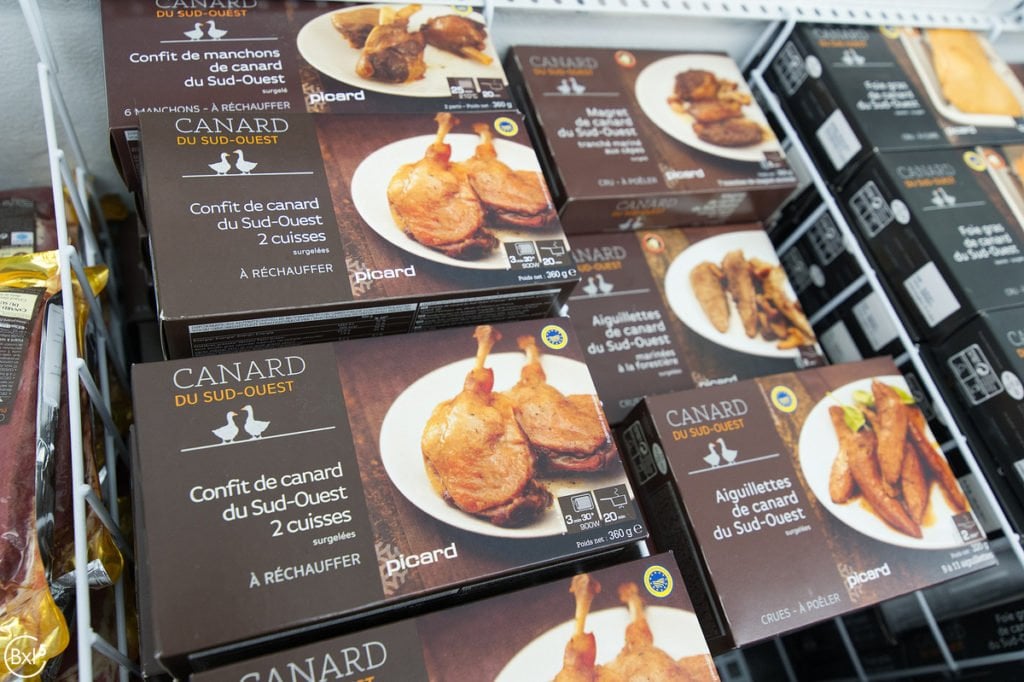 Don't immediately write off this store when you find out that they only offer frozen foods. The quality is actually excellent! The best part about it is being able to try out easy-to-prepare and super inexpensive versions of French specialties, such as confit de canard (duck confit). Also try out their Flammekueche, a pizza-like, thin-crust, savory tart from Alsace topped with gruyère, caramelized onions and bacon. Make good use of that fully-equipped kitchen you have in your apartment and throw these frozen delights in the oven!
La Grand Épicerie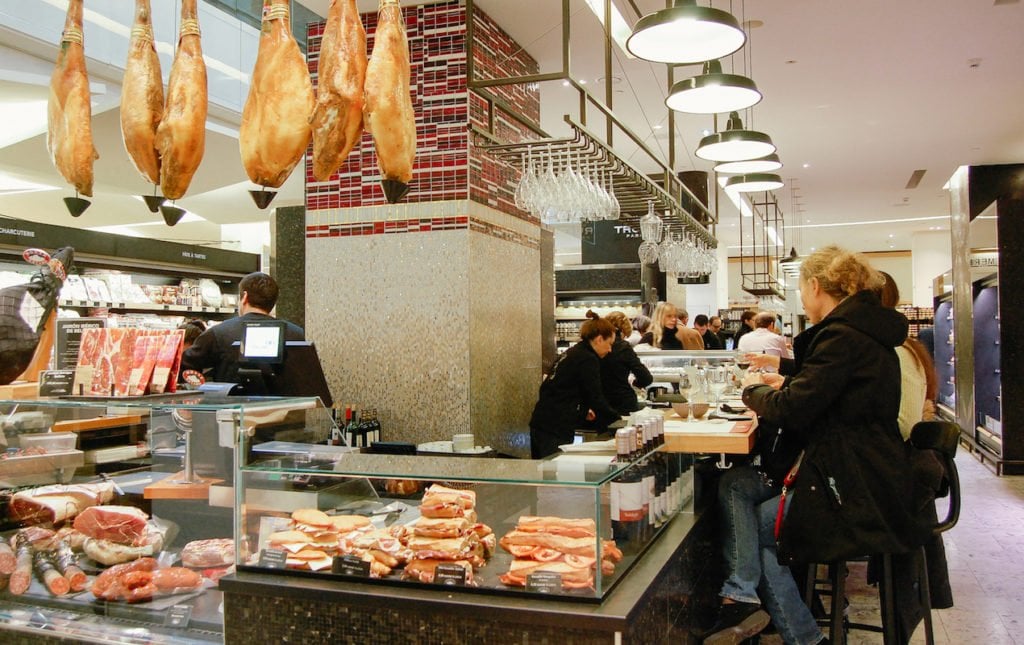 Before grocery stores were commonplace, Le Bon Marché, Paris's first department store, changed the game entirely when they opened up a food counter. They soon expanded into a second building and today, food paradise awaits at the Grand Épicerie. All the French specialties, produce from all over the world, food counters where you can grab a bite, and more are here. Read more about it here.
_____________
So whether you want to live the slower-paced life by shopping at open-air markets and specialized shops, or you prefer the quick-and-easy method of supermarkets, now you can shop for food with confidence in Paris, and fill your Paris Perfect apartment fridge with all sorts of fresh goodies!
If you would rather not spend time shopping for food right after you arrive in Paris, we offer an exclusive Grocery Delivery Service! Choose from specialty baskets available from €110-€160: The Delight, Gourmet, Breakfast in Bed or a fully customized basket. To arrange this, simply contact our Travel Design Team at [email protected].
(Image Credits: Hannah Wilson and Paris Perfect)