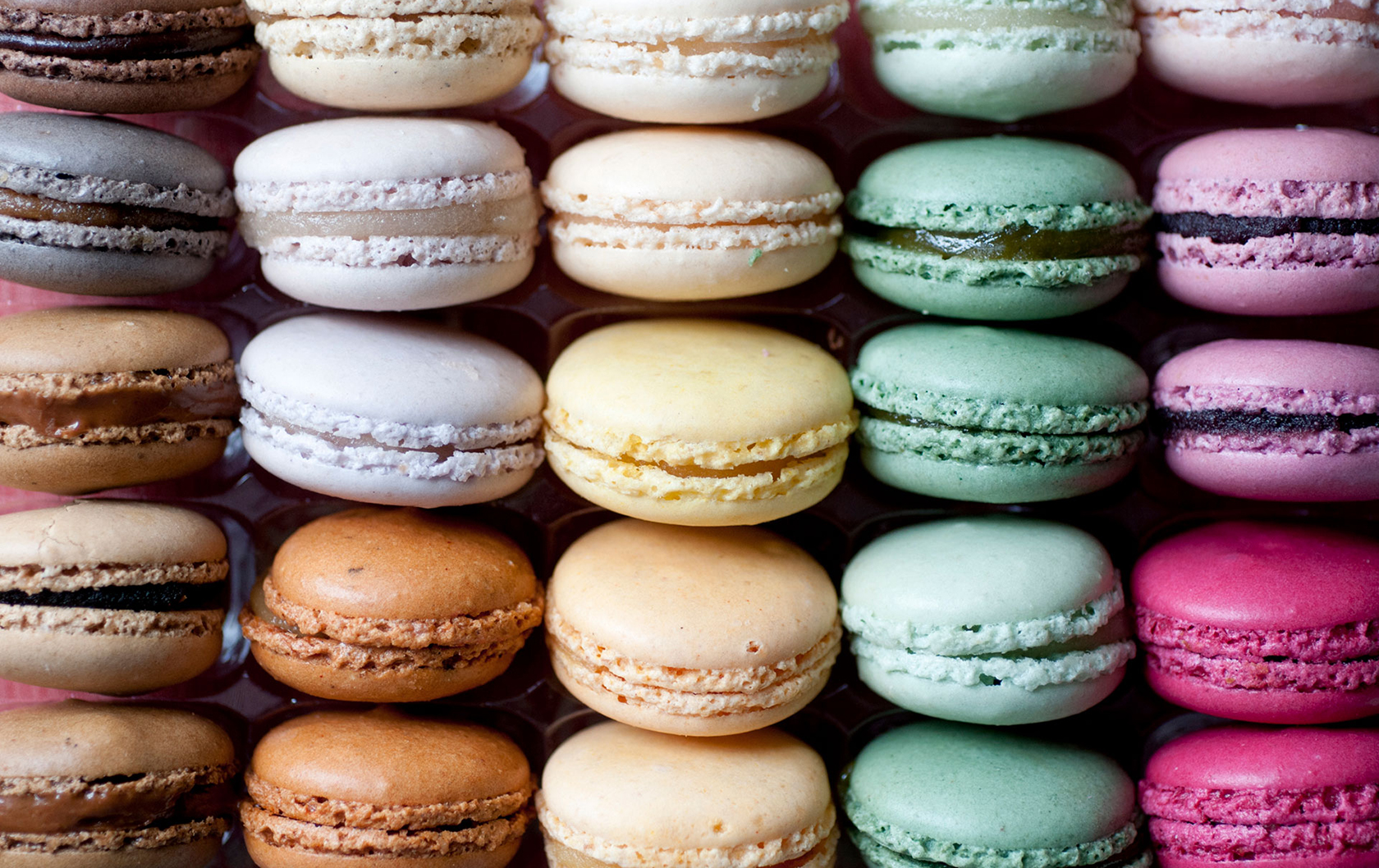 No matter how many times you've visited Paris, one of the best parts of any holiday is enjoying all the great food and culinary experiences. Whether it's shopping at a local market for fresh ingredients, picking out delicious cheeses to try or learning new French recipes at a cooking class, there are so many ways to add a gourmet touch to your holiday in Paris. Read on for our favorite tips and ideas that are perfect for a foodie experience in the City of Light!
Paris Food & Market Tours
A major perk of staying in a Paris Perfect vacation rental is knowing you'll have a fully equipped and beautiful kitchen so you can experience shopping at Paris's open air markets and excellent little food shops. Pick out seasonal fruits and vegetables, shop like a Parisian at the local fromagerie or butcher and enjoy cooking in a comfortable home setting.
Your taste buds will be tempted while exploring the best food market streets in Paris. Even better, visit a historic food market with an expert guide on this Paris Food Market Tour. Or explore the most delicious foodie spots on the Left Bank on this Private Food Tour of Paris. From chocolates to macarons and tempting pastries, the Sweet Side of Paris Food Tour is one of the most decadent we know!
People Watching Parisian-style at a Cafe
Any season of the year one of the best experiences in Paris is one of the simplest: find a seat at a charming cafe with a good terrace and enjoy taking in the scene. Whether it's for a coffee in the morning, dining out for lunch or dinner, or enjoying drinks at night, there's always something happening. If you're staying near the Eiffel Tower, here are some of our favorite terraces in the 7th arrondissement.
Learn the Secrets of Making Macarons in Paris
Ever dream of those perfect macarons in Paris? While these beautifully colored sweets are notoriously tricky, join this Macaron Making Class to try your hand at perfecting the iconic macarons. You'll learn all the secrets from an expert chef and leave with tried and tested recipes so you can wow your family and friends at home!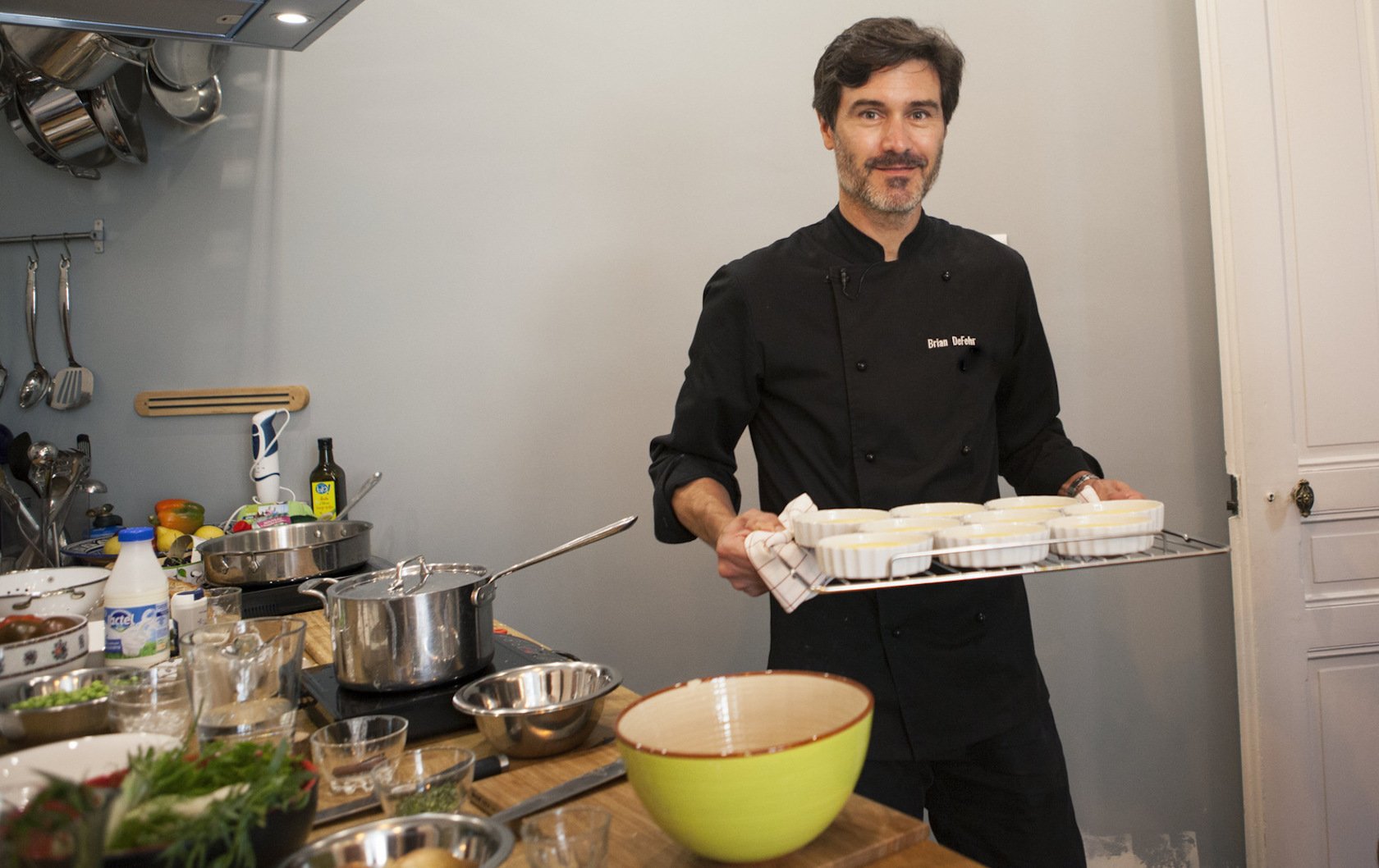 Personal Chef at Your Paris Perfect Apartment
For a truly custom culinary experience in Paris, we highly recommend having Chef Brian come to your Paris Perfect apartment rental to prepare a delicious meal for you to enjoy at home. You can arrange the details of your 3-course dinner in advance and then it is up to you whether you prefer to benefit from the chef's expertise with a private cooking lesson, or just sit back and enjoy the decadence of having your Parisian dinner cooked for you by a private chef. Chef Brian is also available for a variety of market tours and culinary experiences in Paris.
Wine Tasting in Paris
Curious to know about French wines? Paris is the perfect spot to learn more, and our favorite experience is the Bordeaux to Burgundy Wines of France Tour. Discover France's history of wine production and how to enjoy French wines from an experienced guide while visiting a wine bar, a Parisian bistro and a wine cellar. Try wines, along with fromage or charcuterie, and leave with an in depth introduction to the world of French wines.
Dinner while Cruising Along the Seine
For a relaxing and memorable evening in Paris, enjoy dinner while cruising along the Seine. You'll see why Paris is called the City of Light as the beautifully illuminated monuments and sights of Paris glide by. Perfect for a romantic or special dinner or even for larger families and groups. Find out more about our favorite Seine River Dinner Cruise here.
Finding the Perfect Baguette & Croissants
Perhaps nothing is quite as iconic in the French diet as the traditional baguette or croissants. Parisians know where to find their favorites in the neighborhood – including a back up for when their favorite spot is closed. So why not try out the bakeries in your neighborhood and find your own? Here are some handy tips for how to order at a French bakery.
Ready to take your appreciation to the next level? Join a French Bread Baking Class or a Croissant Baking Class to learn all the skills to recreate your French bakery favorites at home!